RTT April Event Taiwan: We're Going Kayaking!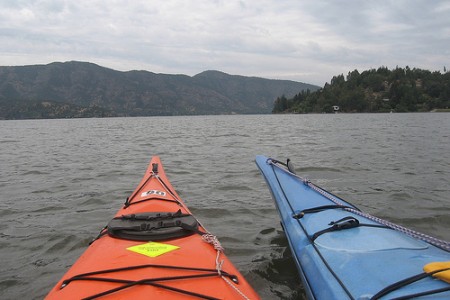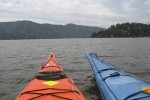 We're going kayaking!
Now I know how much you all love every waking minute of your teaching jobs: those classes you just can't get through without caffeine, the naughty kids, the piles of homework, the feeling that you might not actually be a teacher at all but a performing monkey/children's TV presenter. (Ok, maybe the last one's just me.)
So, we thought we would turn the tables, give you a break from teaching and give you the chance to be students again. Kayaking students! So enroll now for a place on our kayaking trip! We're going kayaking! (Can you tell I'm a little excited about this RTT event?)
We're meeting at 12.00pm at Xindian MRT station then heading down to the riverside to meet our instructors and get cracking, or kayaking even.  The price includes two hours of instruction and all equipment hire, so all you have to do is turn up armed with only your sense of adventure and maybe a towel, in case you fall in!
Details:
Date: Sunday 24th April
Place: Xindian MRT (only one exit)
Time: 12.00pm- 3.00pm
Stuff to bring: Change of clothes and a towel in case you are a bad student and fall in.
Cost: 600 NT – for instruction and all equipment hire.
Possibly a little more if you want food/drinks.
You need to email me by Wednesday 13th April to get your name on the list. I also will need to collect your 600 NT in advance.
So, if you're interested, email me and I will give you payment details.
lisa@reachtoteachrecruiting.com
Hope to see you on the river!