Shopping in Korea

Shopping in Korea is a huge deal and goes far beyond the level of shopping done back home in the states. South Korea is a country with centuries of history, elaborate Buddhist temples, vast mountain ranges, and possibly the most logical phonetic alphabet system in the world.
What I am going to discuss about Korea has nothing to do with any of the aforementioned, however. Instead, it's about an aspect of life in Korea that is near and dear to my heart.
One that I gleefully participate in monthly, weekly and sometimes daily. An activity which encourages my matured sense of responsibility; while also highlighting my matured sense of "boy, I'm enjoying this way too much, I'm turning into an old man."
This incomparable activity which I hold in such high regard is simply known as department store shopping. Groceries, household goods, clothing, these Korean one-stop shops satiate all my needs.
In-person shopping
There are a few renowned department stores here that are ubiquitous throughout the country, certainly in every mid to major city. Home Plus, E-mart, Lotte Mart and Shinsegae. The last two I never frequent, as Lotte Mart isn't near me and Shinsegae is a bit more expensive.
Home Plus and E-mart however, are two discount chains which I have the fortune of living in close proximity to. Jackpot! The former was a subsidiary of Tesco (multinational British retailer) until 2015, while E-mart holds claim to being Korea's first discount retailer, with Shinsegae as its parent company.
Both stores boast multiple floors with grocery, clothing, electronics, home supplies, sporting goods, etc. and are an absolute joy to shop in. Simply put, you have everything you need in one location and the prices are good! That's all anyone ever asks for when they shop. At least I do.
Another aspect of each that struck me at first was the amount of English labeling on the products. This is extremely helpful, particularly with groceries in the beginning, and makes the shopping much easier. I guess it's less surprising though once you realize how many of the products being sold are actually from western companies.
Many bathroom supplies, toiletries, and snacks I'd buy at home are available to me here. Overall, it's a very pleasant and relatable shopping experience.
Online shopping
Now there are instances when you can't find everything at Home Plus and E-mart. Particular brands of protein powder, OTC medication, and other health supplements may not be as widely available at either. This is when you turn to online shopping at G-market or iHerb.
Whatever you can't find in these stores, you are just about 99% sure to find at these and more. G-market is like eBay in the sense where personal sellers have created their own online stores and distribute products throughout Korea.
iHerb on the other hand actually operates in several countries and is a retailer of an array of products from cooking spices to health supplements. They great thing they share in common is how quickly they deliver!
Shopping in Korea is one of the easier parts of life here because there is nothing you can't find. The stores are modern and have new products popping up on the shelves constantly. Quite frankly, it's just an exciting adventure to go on every time whether in person or behind the computer screen.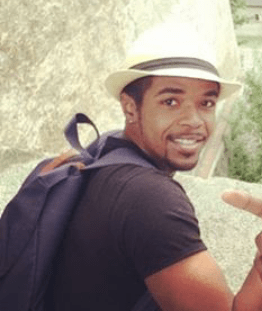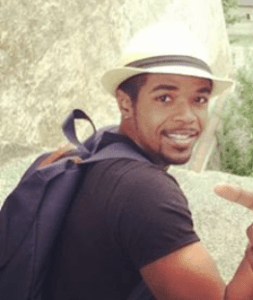 Kenneth is a Travel and Teaching Blogger. Kenneth began his ESL teaching adventure in Prague, Czech Republic before his far east journey to the ROK (Republic of Korea), better known as, South Korea. You can call him an avid traveler or a dedicated teacher, but the title he's most proud of is "Bonafide Foodie." Always seeking the signature tastes of other cultures is a true passion, and he's got pictures to prove it. Ultimately, however, Kenneth's main goal is to share those real personal teaching and travel experiences that YOU can relate to.