Top 10 Things to do in South Korea Outside of Seoul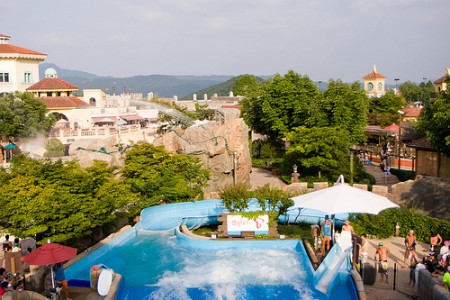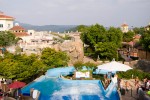 Finding things to do in South Korea is easy.  Seoul may be the main metropolis in South Korea, and the center of culture and events, but that doesn't mean your options are limited to only the city.  Spending a weekend, a day, or even a few hours getting away from the gleaming buildings and urban lifestyle can reinvigorate you, and can give you a glimpse of a whole different side of South Korea.
If you are looking for things to do outside of Seoul, here are ten great options.
1  Honeymoon Island
Despite the name, this island isn't just for newlyweds.  It's a popular travel destination for many Koreans, as well as foreigners.  With dramatic volcanic rocks, picturesque beaches, and unique folk culture, there is plenty to see and do here.  If you're in the mood for hiking, you can make the climb up Hallasan, South Korea's tallest mountain.  Honeymoon Island is easily accessible by ferry or by plane.
2  Demilitarized Zone
A trip to the Demilitarized Zone definitely is sure to be a unique experience.  Access is tightly restricted to the public, so you'll have to go with a tour group to see this buffer zone between North and South Korea.
3 Skiing
Interested in winter sports?  Within a few hours of Seoul, you can find over a dozen ski resorts.  Many of these resorts offer rentals, night skiing, as well as transport from the slopes to your lodging.
4 Gyeongpo Beach
Easily accessible by bus from Seoul, this popular destination boasts idyllic white sand beaches, blue waters, beachside hotels, as well as a number of museums and attractions.  It's definitely worthwhile  spending the weekend here.
5  Jumunjin Beach
Jumunjin beach typically attracts fewer tourists than Gyeongpo beach.  If you are looking for a more laid-back, local experience, with plenty of fresh seafood, then this is the place for you.
6 Aranabi Zipline
If you are heading to Jumunjin beach, then a trip to the Aranabi zip line is perfect for the more adventurous travelers.  You'll zip down along a 412m zip line, with fantastic views of the sea and surrounding beaches.
7 Everland Theme Park
If you are looking for things to do outside of Seoul, you aren't limited to outdoor pursuits.  Everland theme park is the fifth most popular theme park in the world, and well worth the trip outside of Seoul.
8 National Parks
South Korea has 20 national parks.  They range from marine and coastal, to mountainous, to historical parks.  You can find serious hiking and mountain climbing or some easier nature walks at these parks, or you can just enjoy the scenery.
9 Daegwallyeong Recreational Forest
This rustic forest is a great place to travel in South Korea outside of Seoul.  It is especially popular among families and couples.  A lot of people enjoy a simple, peaceful weekend staying in the forest cabins.
10  Somaemuldo-Island
This island is just a 30 minute ferry ride from Geoje-Do, and offers stunning and dramatic cliffs, as well as plenty of opportunities for hiking.  It is definitely worth checking out!