Top 5 Places to Celebrate Halloween in Taipei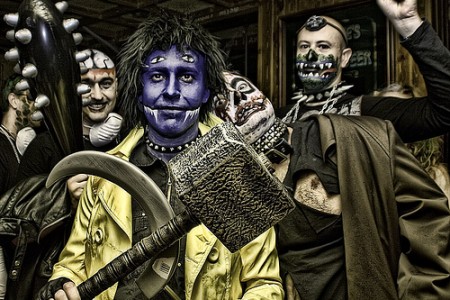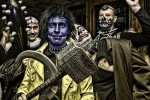 [Updated October 2020]
Wondering where to celebrate Halloween in Taipei?
Although it might not be a traditional Taiwanese holiday, there is certainly no lack of opportunities to celebrate Halloween in Taipei. People in Taiwan have embraced the idea of putting together crazy costumes and having a fun night out. Whether you are looking for a huge dance party, or a more laid-back hang-out, you have plenty of options.
Here are Reach To Teach's top five recommendations for having a ghoulish evening out in Taipei on All Hallow's Eve.
Don't miss out on this resource for finding a Halloween costume in Taipei. It's not as hard as you think!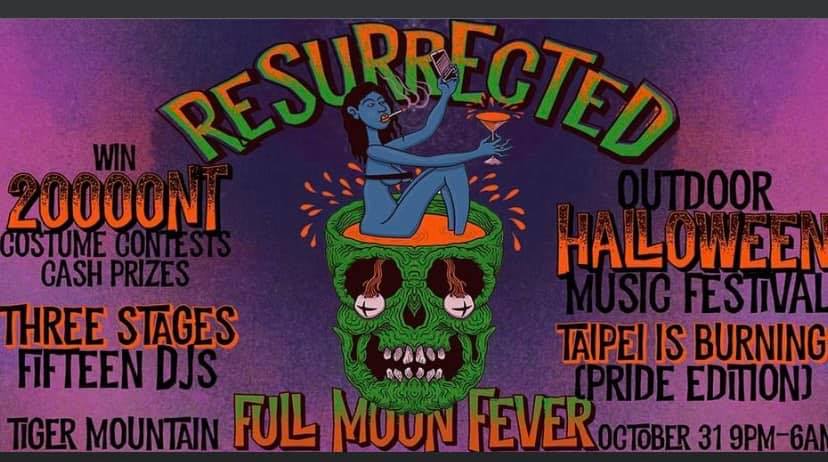 Resurrected at Tiger Mountain
If I'm being honest, this is the only Halloween party you should be going to in Taipei. It has a long and successful history of being the best party in town. Taiwan expats look forward to this event every year and it just keeps getting better and better!
The spirits come out and play under the moonlight on All Hallows' Eve. For the first time in nearly 20 years, this October 31st, a full blue moon will be shining all night long. This makes it a perfect evening to frolic outdoors at Taiwan's biggest Halloween music festival, Resurrected: Full Moon Fever.
This year, Resurrected: Full Moon Fever is bigger and better than ever! There are THREE COSTUME CONTESTS and TWO RUNWAY COMPETITIONS with NT$20,000 in cash prizes waiting to be won. In total, THREE stages will fulfill all your musical desires!
Resurrected: Full Moon Fever absolutely has the best lineup in Taiwan from top to bottom for a Halloween treat. We've got house music on the front stage, hip-hop and dance in the temple and afrobeats with live drumming and techno in the jungle. Whatever you are into, we've got it blasting out of speakers till the early morning.
A Halloween Party & Fancy Dress Competition at Revolver
Revolver is a popular hangout in Taipei, often featuring live bands and an easy-going, laid-back vibe.  With three floors of Halloween-themed bands, DJs, costume contests, and even face painting; it's a great place to spend Halloween. Plus, if you're looking for a more affordable night out, their entry fee is only NT$300. It's free if you're wearing a costume!

The Brass Monkey – Halloween in Taipei
The Brass Monkey is a sports bar that hosts a huge variety of events and parties.   For their Halloween party, they've got cheap entry, free drinks for girls in costumes, and they're giving away up to NT$10,000NT for the best costumes!

Halloween Massive
Although a bit pricier than other options in Taiwan, this party is one of the largest Halloween celebrations in Asia. Halloween Massive is held at the Taipei World Trade Center Exhibition Hall. Expect terrific artists, out-of-this-world costumes and a super hip crowd.
On Tap: Halloween in Taipei – A Night to Remember
On Tap is a popular pub in Taipei.  Their Halloween party is a more laid-back evening, with beer pong, giant Jenga, prizes for the best costumes, and inexpensive Halloween-themed drinks.

No matter what sort of party you are looking for, there are lots of places you can go to celebrate Halloween in Taipei.  Have fun and be safe!