Meeting Friends Abroad: Taiwan Edition

Meeting friends abroad can sometimes be difficult at first. Leaving home is tough for anybody, let alone leaving your country to live somewhere completely different from anything you've ever known.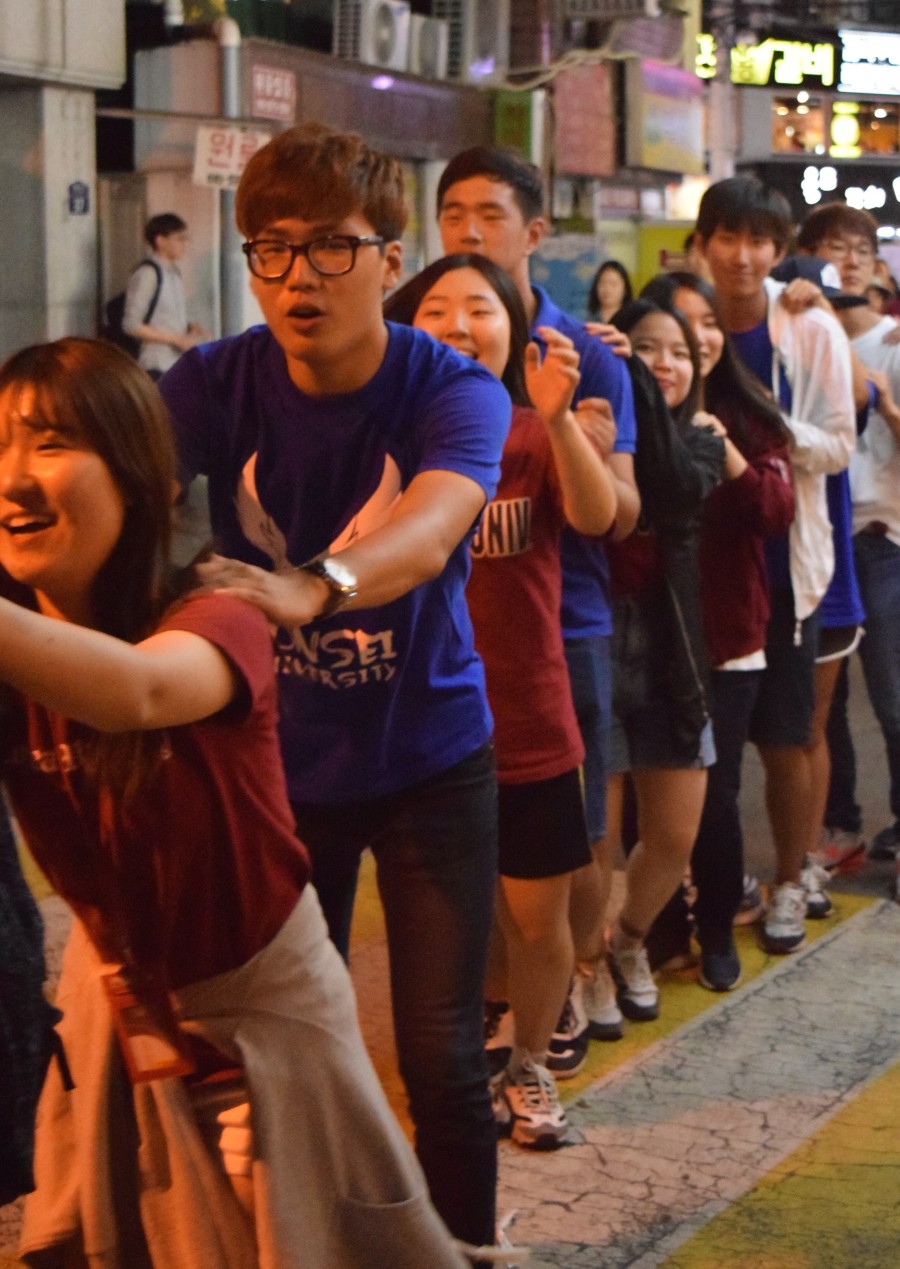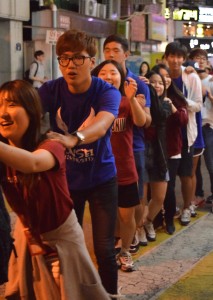 Maybe you don't speak the same language, unsure of where you will live, or completely lost on how you will contact anybody at the moment. Not to worry! There are plenty of ways to stay in contact and meet new friends while living abroad in Taiwan!
Staying Connected
If you plan on living in an Asian country, chances are very good there will be plenty of wifi. In Taipei, there are information kiosks in major MRT stations that will set you up for the free wifi that allows you to connect on the MRT, buses, and 711's, (and believe me, those are everywhere).
All you need is your passport number and birthday—they will help you login from the TPE-Free website when they set you up and you will be able to login at any location with TPE-Free from then on!
Wifi is usually provided for free in any apartment you rent and you will be able to connect to facebook, Skype, or hangouts from there. The Line app is a very popular instant messaging/calling app in Taiwan while WeChat is popular in China and KakaoTalk is the way to go in Korea. All are free and great apps for keeping you in touch with those new friends!
Meeting New Friends
There are plenty of places to meet new people while abroad—think of it just like you would if you moved to a new area at home. Do you have any hobbies? What do you do in your free time? Think about what you like to do and start looking at group meetings!
Do you have an idea of something you like to do? Great! There's probably a meetup for that. Sign up for meetup.com and browse which groups are meeting in your area. They have a bit of everything; from board game enthusiasts to hikers! Many groups will post here as well as facebook, so if you end up finding a group on facebook you might have to register on meetup as well.
Speaking of facebook, there are plenty of groups to browse and join, too. Keeping your finger on the pulse is a great idea! There are a variety of activities to get involved in to meet people. Here are a couple of suggestions which I found to be great groups:
Language Exchange in Taipei 語言交換在台北 – There are many groups dedicated to language exchange in Taiwan. This is the most consist meet-up group I've found. Sign up on meetup and work on your mandarin while sipping some coffee and having fun!
Foreign Students Fitness & Sports Group – Different fitness events and gyms will advertise in this group. It's a great place to get ideas about what types of athletic organizations and events are currently happening in Taiwan.
Hiking and Riding in Taipei – These guys tebd to meet frequently for amazing trail tours along the island. There is a variety of athletic happenings in Taiwan, whatever sport you are interested in will probably be available—it's a great way to find friends with similar interests!
Tour Me Away – Speaking of tours, there are a couple of groups dedicated to meeting up for tours of specialty spots in Taipei. They are usually free or minimally priced, in English, and a great way to get to know the island's history as well as foreigners who are living abroad in Taiwan. They might tour the older parts of the city or Taiwanese food in the night market—guaranteed to be something special!
Foreigners in Taiwan 外國人在台灣 – If you don't want to go anywhere alone, this group is a spot to meet foreigners also living in Taiwan who might be up for an adventure! Other groups you may find here are foreigners in Taiwan, meeting friends together and International Friends Meetup in Taipei. Try Taiwan Getaways or Taipei Events for an idea on where to go!
Also, you may meet some amazing connections at your new job. There will most likely be expat teachers if you work at a school or other local teachers who can show you around the city. Some of the most like-minded people will be very close to where you are, remember, it takes a special person to teach abroad!
Check out some of the groups, take walks, join clubs, and keep positive! Sometimes it can be hard to be in a foreign country but if you have friends, wherever you live will be home!