7 Tips For Traveling With Your BFF
There are few people I'd rather travel with than my bffs, except maybe Anthony Bourdain (sorry, girls, but you know he's my idol and crush). Glued at the hip, besties love to plan "someday" travel trips together.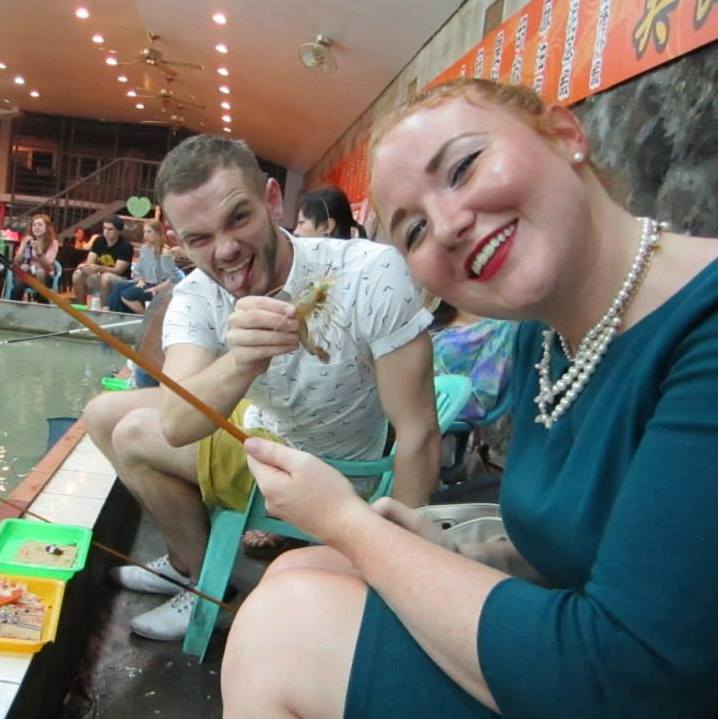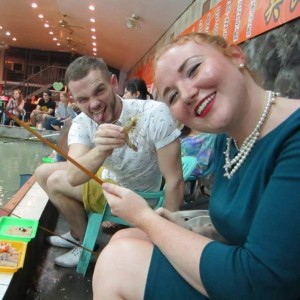 They enjoy sharing travel articles on each other's Facebook walls, and maybe even have a night dedicated to watching the Travel Channel with a bottle of wine once a week. As a girl who loves to travel with her best friend, I can tell you that it isn't all roses and artsy Instagram photos. Sometimes plans fall through, passports get lost, and connections become strained.
Traveling with a person side by side for days or weeks on end can test even the strongest of friendships. Luckily for you and your bestie, I've figured out how to travel sans drama with my BFF. Follow my 7 tips for a worry free travel excursion with your best pal.
1. Compromise
Maybe you prefer quiet cocktail bars but your bestie is into the booty shaking nightclubs. Learn to compromise. My bestie and I have a rule for boozing joints. I can choose anywhere to go for 2 drinks at one bar, and then she chooses any club she wants to go to for 2 drinks. The rule is we can't complain or make passive aggressive statements about each other's choices.
Basically this rule was written for me and by me because I kept dramatically covering my ears every time we passed a club with hiphop blasting, but I'm an old lady pushing 27 years, can you blame me? This rule ensures that we both are being fair to each other and still get to experience something we like. Sometimes we even prefer the other's pick better than our own.
2. Invest in a selfie stick
Don't knock it until you try it. No longer are these vanity poles for old Chinese women traveling alone. Selfie sticks have become a hit with the traveler and young festival going crowds.[contextly_sidebar id="PKKevwSVa3hKdfVeHjiPZYU4MWsdWrpM"]
This is the best and most convenient way to snap photos of yourselves when you're out and about. Otherwise you'll need to constantly ask strangers to snap your photos. Don't be those people. I hate those people.
3. Take lots of photos, but remember to enjoy the moments
Now that you have your selfie stick, use it but don't abuse it. Remember that traveling is about more than a cool Instagram photo. Remind each other to put down the iPhones and Nikons every once in a while and just enjoy the moment in your bestie's company.
4. Encourage each other
Sometimes we all need a little push every once in a while to escape our comfort zone. Who better to help you push new boundaries than your BFF? Maybe they'll embolden you to try a strange looking street food or take a leap off a bungee tower while you're traveling. Whatever the case, you'll be happy you had your bestie by your side to give you courage.
5. Look out for each other
Be safe and take care of one another. Traveling can be a dangerous business at times, so be sure you're always looking out for one another. Stick together as often as possible, and make sure at least one of you always has a charged phone for emergencies.
6. Be understanding
While traveling in Hong Kong recently with my best gal pal, I felt a little more than hung over one morning after a night of boozing. I wasn't able to get out of bed, but my friend was spritely and ready for a day of wandering.
I apologized profusely because I had to stay indoors, but she was more than understanding. She brought me a cookie and a sparkling water and went off to enjoy the day alone. We were both grateful for each other's understanding.
7. Have a blast
Obviously, have fun. Remember that few people get the chance to travel with their best friends, so make every moment count and be sure to cherish each other, the experience, and the adventures you encounter together.
If you've ever traveled with your BFF, what tips would you add to the list for besties looking to travel together for the first time? Share your answer in a comment below!