What Your Instagram Says About Your Travel Habits

With all of the articles and posts about the illusions and realities of actual lives on Instagram, no one is under the assumption anymore that everything on Instagram is real. No one has the perfect #jetsetter life, and hardly any girls actually #wokeuplikethis with flawless skin and lashes that reach the sky.
We all know that perfect photo we posted of ourselves in running gear took more time than the actual run itself, and we had to learn a few new makeup tricks to make our faces look almost bare when we snap our "Good morning, world!" pictures.
We use social media platforms (Instagram especially) to put the best parts of our lives on display, and there's nothing wrong with that. We're all guilty of it, snapping a photo of a mediocre drink at a bar but hashtagging it #girlsnight and #bestdrinksever once we upload it to social media.
While not every aspect of our lives on social media is true to a tee, I think there is something to be said for the type of content we actually upload. Much like the clothes we choose to put on our backs every morning, what we choose to put on Instagram sends to the world a message about us. What do your photos say about you and your travel habits?

1. If your photos are 80% food and drinks…
You travel for the food! You're no stranger to the hashtags #foodie and #foodporn. The first thing you research when scouting out things to do in a new country is which restaurants cannot be missed and which street foods to taste. Yours truly falls under this category, and I can't see any better reason to travel than for the chance to taste new foods. You have an insatiable appetite for new flavors, new combinations, and (of course) new foodie photos on your Instagram. Your camera phone only comes out during your food excursions, and you've mastered the art of food photography. Your photos need no filters because the cuisines you snap pictures of are sure to make anyone's mouth water and get those double taps on IG!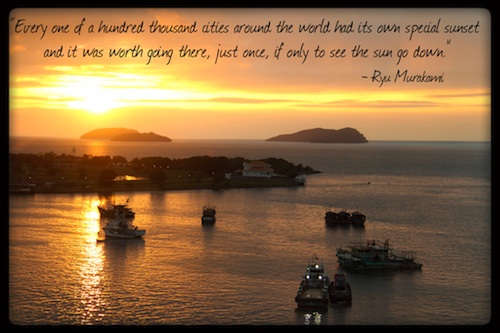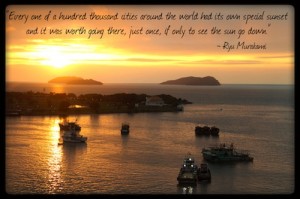 2. If most of your photos capture sunsets and blue water…
You have a romantic personality. Your go-with-the-flow vibe spills into your travel life, making you the perfect travel partner because you never get frazzled. You prefer to sip on fruity drinks or light beers when you travel, and you almost always choose the window seat when on a plane. You're a natural beauty who chooses sandals over heels and beach waves over a top knot.

3. If your photos are mostly selfies in different countries…
You most likely travel for self-discovery. The idea of documenting how you look and how each country changes you is beautiful. Your bucket list includes activities and events that will push you out of your comfort zone and challenge you to become a stronger person. Each time you look out onto a new horizon, you also look inward to see how it moves you.
4. If all of your photos have artsy filters…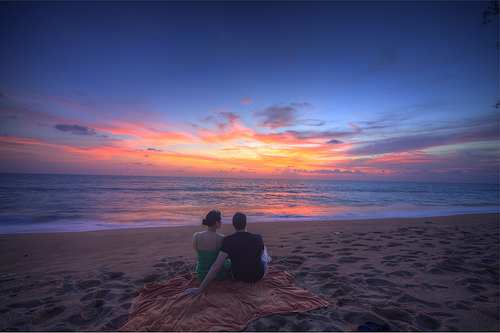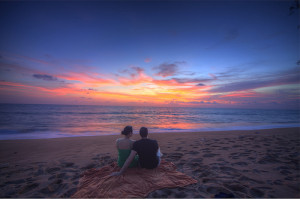 You're an artistic soul, and you love the idea of adding your own personal mark on the places you've been. You see the silver linings in every opportunity and realize that there is nothing wrong with adding a little splash of color to your already beautiful world. You most likely travel with a journal, sketchpad, or camera. You love Looking At The World Through An Instagram Filter 

5. If your photos mostly feature nightlife and alcoholic drinks…
You came for the party! Actually, scratch that. You are the party. Passionate, adventurous, and full of life, you travel to push the limits. You're an amazing networker and are never a stranger in a new place for longer than a day. When you make friends abroad, you keep them for life. Your wild side draws people to you like a college kid to a shot bar. Everyone you come across on your travels adores you.
Obviously, none of this is scientific. It's just one girly girl traveler's opinion. Which of these categories do you fall into, and what is your favorite thing to photograph when you travel? Share you thoughts in a comment below!