A Checklist for Leaving Taiwan

Having a checklist for leaving Taiwan is certainly a good idea, something I found out recently as I had to depart this wonderful island. Someday you might do the unthinkable—it creeps up on you if you leave in a year, it's in the back of your mind after two, and it seems like a lifetime if it's up to five, but eventually, you might leave Taiwan.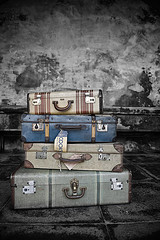 Leaving a country if you were never fully a citizen is a little different and surprises can creep up on you. Here's a checklist for things to keep in mind if you plan on leaving Taiwan.
1. Taxes
Taxes in Taiwan can be a bit of a beast to figure out, especially if you are leaving soon after turning them in. Unless you plan on being back in Taiwan two to four months' after you depart, you will have to find a way to get your refund check into your home bank account.
You will need to find a trustworthy friend or get help from your school to set up an agent to pick up your check in Taiwan. The agent will need a proxy statement signed by you and a copy of your passport and ARC in order to pick up the check, sign it, and either wire it or send the money to you.
If you have questions, be sure to ask the staff at the Ministry of Finance! They are very helpful!
2. Transferring Funds/Bank Account Closure
Transferring the money from your bank account in Taiwan to your bank account back home is relatively easy. If you are transferring to a bank account in America, you will need your bank's swift code (my swift code was 11 digits, a mix of numbers and letters), the address and phone number of your bank back home, and your account number.
You will fill out some paperwork at the bank, (what I found the most difficult—I can never figure out how to sign my name or the date correctly!), tell them how much you want to transfer, and off it goes!
3. Residency Card
When you leave your school you will have a week to cancel your ARC card. You will need to make your way to the National Immigration Agency—they are in different areas throughout Taiwan, your manager should have that information handy on your official last day. The agency is near Xiaonanmen Station if you are in Taipei. Be sure to bring your passport and ARC!
Once you are there, (I recommend going on a weekday, it can get quite busy), they will instruct you to fill out a form and take a number. The gate is on the first floor and there is a seating area to wait for your number.
They will copy your information, ask you to write down your official flight out, and give you a temporary visa in order to board your flight. They will keep your ARC card, be sure to say your goodbyes!
4. Airline Ticket/Packing
A general word of advice when booking flights, make sure you have everything you need when you leave. Make sure your bags are to standard for your flight, make sure you have your tickets printed, and make sure you have any information you need handy.
It's always fixable if you don't have these things but it can be a little bit of a scary inconvenience if you get to China immigration and don't have your connecting flight ticket.
Or you need to bail items from your suitcase in order to make weight because you didn't know the connecting flight only allowed two bags instead of three. Though, it wouldn't be a trip abroad without a good, challenging adventure!
Arriving and leaving Taiwan is an adventure in and of itself, some of these other tasks can make it even more of an adventure. It will definitely challenge you and make you think outside of the box sometimes—there always seems to be something new that comes up. Hopefully, these little tips will make it a bit easier and your trip will be pleasant!