A Weekend in Taipei: Adventurous and Active
A weekend in Taipei can be spent doing many different kinds of activities. Taipei is one of the most modern cities in Asia and attracts an average of 3 million tourists a year with it's great food scene, night markets, contemporary-yet-traditional architecture and design, and natural beauty.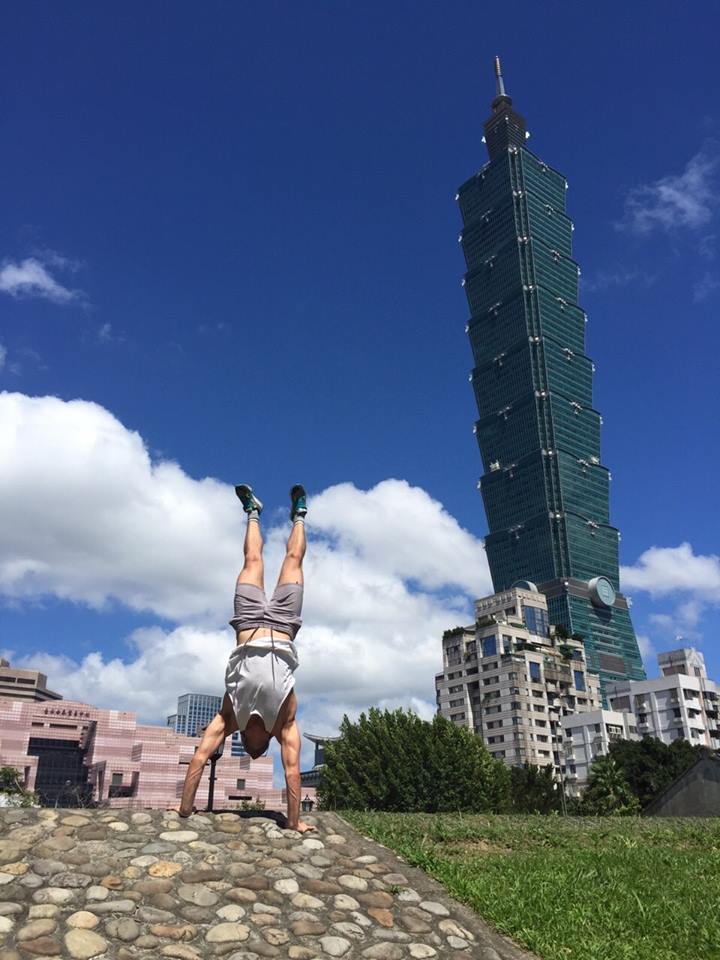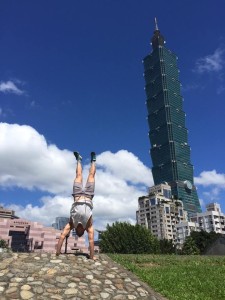 The city has something for everybody. Whether you're interested in enjoying nightlife, seeing nature, delving into traditional Chinese and Taiwanese culture, or just walking around and eating street food, Taipei can accommodate.
If you have a weekend to spend in Taipei there are a few options depending on your personal interests. The following lists out a few choices to make the most of your weekend in Taipei.
Taipei has much to offer in the lines of being adventurous and seeing natural scenery. Ranging from mountains and trails to seas and hot springs, Taipei has enough to fill your weekend and still make you wanting more.
Depending on your time constraints you can do the following activities on either Saturday or Sunday. With two mornings and two possible nights to go out and adventure there are a few options of things to do.
Morning
Yangmingshan is one of the largest mountains in Taipei and offers trails that meander and wrap around the northern part of Taipei. Easily accessible from a number of busses from different MRT (Taipei's metro system) stations, the mountain is not too hard to get to.
Click here for the official Yangmingshan website in English and offers easy-to-read directions.
Caoling Historical Trail (草嶺古道) is another really beautiful hike in Taiwan, one of the prettiest just outside of Taipei. Located to the east of Taipei, it actually borders/goes into Yilan County; however, it is only about a 75 minutes trip to the trail.
From the MRT Taipei Main Station you can take a local train toward Dali Station (大理). Once there walk right out of the station down the street and you will see signs pointing to the trail.
The trail takes about 3-4 hours to hike depending on your pace. I often took breaks along the way to enjoy the beautiful scenery and look out at the ocean from the highest point.
Fulong Beach is also then an option if you go early enough as the trail will end there. Where the golden soft sand is perfect for relaxing and the water is a moderate temperature, great for swimming. There are a few blogs that provide more information, mytaiwantour and Taiwan.net are just some of them.
If you just want a relaxing day at the beach then Fulong Beach is a great way to lay out, especially on a nice day. Be warned though, the trains from Taipei Main Station will likely be packed during the weekends – be prepared to stand for about 45~60 minutes.
Don't worry, with good company it feels a lot shorter. The beach even holds an annual international sand sculpting competition that brings contenders from all over the world.
Afternoon/Evening
Jiufen (九份) is a really popular location for first time visitors to Taiwan. The small mountain-esque city attracts so much attention for its old street that's lined with red lanterns and tea houses.
Jiufen was made famous by Hayao Miyazaki's film Spirited Away, who used the old street as an example for the old street featured in the film (ya know the one before the giant tea house, who could forget, right?).
Walk around the town during the afternoon and when it gets dark you can start to semblance with the street featured in the film. There are also a few hiking trails past the town if people want to go earlier in the day.
Battleship Rock (軍艦岩) is a relatively short hike located just a short walk off of the Shipai MRT station. The hike is tucked behind National Yangming University and there are plenty of signs to point you in the right direction.
The pinnacle of the hike is a large rock (Battleship Rock) from which you can see a majority of Taipei. Since the hike doesn't take as long it can be done in the afternoon when it's less hot.
If you so desire you can stick around until night and see the night view of Taipei. The entire hike takes only about one hour and is really rewarding for the time spent hiking.
Beitou and Xinbeitou hot springs are a great spot to relax with a few friends and soothe sore muscles. There is even a hot springs museum and a large sulfur pool that exudes sulfuric steam even in the hottest of weather.
There are a few options for hot springs in that area. One can choose to use the public or private hot springs. The public hot springs are significantly cheaper (there is one close to the Xinbeitou MRT exit which costs 40NT for all day), but you will be sharing the pools with quite a few elderly Taiwanese folk.
The private springs are located at hotels scattered around that area. They will likely range from 400-very expensive. They include a room with a large bath that can be filled with cold or hot springs water.
The Maokong Gondola is an excellent way to take a relaxing trip on a rail car while seeing great views of Taipei. On a nice day they views from the gondola are nothing short of stunning.
Maokong is located at the end of the Brown MRT Line and is right next to the Taipei Zoo (another great attraction if you like animals).
Maokong specializes in tea and even has a small tea museum along the road where you can stop inside and even sample some of the many teas grown right there on the mountain.
It's a quick and peaceful getaway from the hustle and bustle of the city. There are also a few really quaint cafes where you can stop, drink a coffee, and take in the city views.
Night
Night hiking Elephant Mountain is one of the most famous, popular, and accessible nighttime activities is . It is directly behind Taipei 101 and at night the views from the mountain are stunning. 101 stands dozens of stories above the buildings around it and is a pinnacle of colorful light in the Taipei skyline.
It's a relatively quick hike, only about 15~20 minutes to the top, but the ascent is steep from the start. The first stop of the hike is the viewing platform that juts out slightly from the mountain.
Keep climbing up the stairs and you will get to the best place to view 101 and Taipei City. After a few flights of steps a clearing opens with large rocks and areas to stand and look at the view.
If there aren't any people on top of the rocks I would definitely recommend to climb and sit for a while.
Night markets are the next choice of night time activity. There are many night markets around Taipei and New Taipei City, they are one of Taiwan's many specialties.
They're rowdy, crowded, lively, noisy, and they're an essential part of a visit to Taiwan. The main night markets in Taipei are Shilin Night Market, Raohe Night Market, and Tonghua Night Market.
Of course, there are many others, but these are going to be your best bet for food, games, and drinks.
Conclusion
Of course, these activities can be done in any order and are not the only active things to do in Taipei; however, I hope this can start to give you an idea of the opportunities that are before you when coming to Taipei.
Be sure to look out for the next installment of a weekend in Taipei where I'll be covering the Cultural side of Taipei!