Classroom Games

Classroom games are an essential part of the ESL classroom. You can engage students by telling a captivating story, explaining concepts in a way all students can understand, or simply creating a dialogue amongst students, even in the simplest of ways. Another way to get students attention is to play some fun and creative games.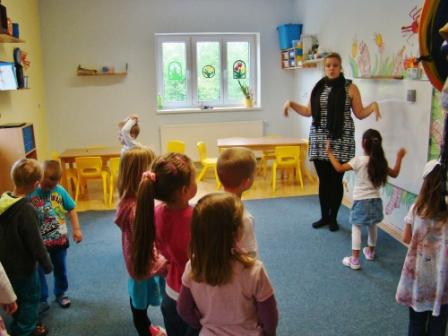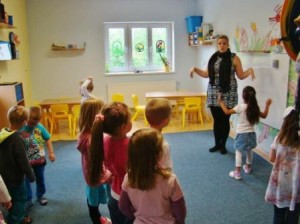 In my opinion, ESL games are the best way to get students to learn without them thinking they're actually doing work. Learning without knowing they're learning. Doing this gets students up and active and, often, working together for a common goal or objective.
Classroom games come in many varieties and styles. Group games, individual games, games that require teamwork, games that require complex strategy. Each has their own benefits and drawbacks. Being able to appropriately execute them in an orderly fashion can lead to great results in the future.
Here are some great games and variations that can be incorporated into everyday lessons.
Tic-Tac Toe
This is a great game for multiple subjects and really gets students talking. Making sure they are talking in the right language or, talking in general, is the trick!
Students can play this game in groups of two or the class vs. the teacher. Students really enjoy the latter, especially when they win! The class goes crazy. It also gets the students to work together to win.
Inside of the nine boxes, I like to put the most recent vocabulary or sentence phrases they are learning. Using recent phonics words and combinations also works really well because it gives the students multiple opportunities to practice saying each word. I also like to play a few rounds so students can use different tic tac toe boards.
Battleships
If you have ever played the classic board game Battleships, this game will mimic its main concept. Whereas in the board game you need to eliminate enemy ships one piece at a time, in this word game you need to find the five words your opponent has chosen out of a list of 10-12.
How the game starts is that the teacher will write a list of 10-12 words on the board. The students will then pick five of those words without the opponent seeing or knowing what the other person has picked.
Once the students have picked their words, they can start guessing what words their opponent has chosen using any sentence pattern(s) your class has been learning. Whoever successfully guesses the five words first is the winner.
Sticky Board
To play this game your classroom needs to have: two sticky balls and numbered vocabulary/sentence flashcards.
In his game, the teacher draws two nine squared grids a small distance apart from each other on the board. Students split into two teams and use two sticky balls (1 per team) to throw them at numbers on the grid that will correspond with the flashcards.
You can modify the game where students say the vocabulary/sentence out loud, create a story with the word, or write the vocabulary down on a piece of paper. Since groups will likely be 4+ people I give out generous bonus points for groups where every member speaks or writes.
Typically, the team that finishes first "wins," but I will adjust points at the end for groups that 1. Stayed in the target language 2. Worked together 3. Paid attention 4. Wrote the legibly and 5. Spoke clearly.
These are just three of the many types of games I like to play in the classroom. The great thing about these types of games is that they are extremely versatile and can be modified to fit any learning needs.
Also, when giving out points, as teachers we can modify in what areas we want to give out bonus points. Perhaps you want students to use a certain conjugation or sentence structure – give bonus points every time they do that.
Being able to recycle our old games into something new makes classroom life so much more fun and interesting for both teacher and student. Change up your games because we all know happy students will make for a happy teacher!