First Annual Reach To Teach Seoul Pub Crawl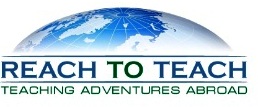 First Annual Reach To Teach Seoul Pub Crawl
When: Saturday, February 18th
Time: Starts at 7:00 PM
Where: Starting at The Wolfhound in Itaewon
For directions to The Wolfhound please visit: http://www.wolfhoundpub.com/locations/seoul.html
Come out and join RTT on our first ever Seoul Pub Crawl! We're going to start the night off at The Wolfhound with dinner and make our way to some of the following bars:
3 Alley Pub
Sam Ryan's Sports Bar
Seoul Pub
Gecko's
More bars can be added if you have a favorite!
If you would like to join us for dinner at The Wolfhound please RSPV by Friday February 10th as we will need to make a reservation for our group.
If you don't wish to join us for dinner, the drinking will start about 8:30. Please email John at john@reachtoteachrecruiting.com to confirm that you will be joining us, so we can keep an eye out for you.
If you can't make it to The Wolfhound at 8:30pm please call Wilna Tanis at 010-2411-2749 to find out where we are. You're more than welcome to join us later in the evening.
For those of you that don't live in Seoul, you can book a cheap room at IS@K www.istaykorea.com
It's only a 10 minute walk to the bar area!