Your First ESL Lesson
Your first ESL class is always an important one. Even if you have a set lesson plan prepared for you by your school, giving your first ESL lesson can be a daunting task. Your first lesson makes a big impression on your students, establishes your teaching style, and sets the tone for the year.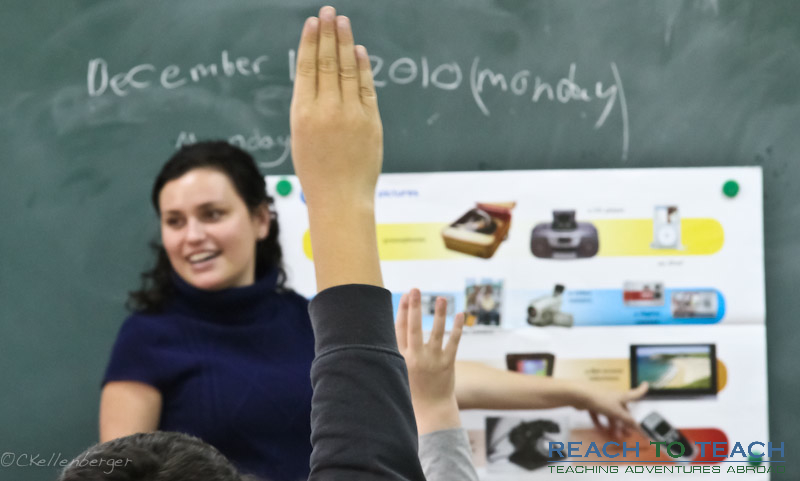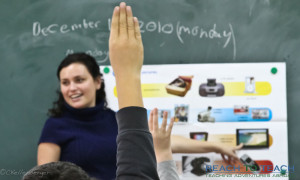 Whether your students are total beginners or more advanced, there are a few crucial elements to your first ESL lesson.
Establish clear class rules and your ability to enforce them
This is especially important with kids, but also with adult learners. Although adults will have no trouble following basic rules such as staying in their seats and not throwing things at each other, you will often have students who talk over you and each other, who dominate group discussions, or who try to subtly take control of the class from you.
It's important to establish yourself as the authority and leader in the class, make sure that your adult students respect your ability to redirect conversations, cut off tangents, facilitate group activities and moderate discussions.
Make sure you have some fun ice-breaker activities
You definitely don't want your first lesson to be too serious. Make sure that once you have established your rules and your ability to control and lead the class, you lighten up and give students the chance to have some fun. Kids definitely need this, as a motivator to let them know that as long as they follow the rules you have gone over,
Kids definitely need this as a motivator to let them know that as long as they follow the rules you have gone over the class can be a lot of fun. Don't underestimate the need for older learners to lighten up and have some fun, too.
Icebreakers are also an important part of the first class because they make sure that your students know each other and you. We all know how intimidating it is to ask someone's name three weeks into a class when you know you ought to know it, so make sure that everyone has a chance to get a rough idea of who their classmates and teachers are on day one.
Keep your lesson short and simple
You will have plenty of time later in the year for long, in-depth lessons, and for introducing all the complex and difficult grammar, vocab, and cultural concepts that your students need to know.
In the first class, your main lesson should be more of a review of what they should know at their level (or a very basic intro to some English phrases for beginner students). If you are introducing something new to them, it should be very simple and not too far of a stretch from what they have already learned.
Your first lesson is also a chance to gauge your class's comprehension, speaking, and grammar, so plan something that gives you the chance to evaluate their skill level. This will help you know where everyone is at so that when you start planning more involved lessons you will be able to tailor them to your class's level.
Get your class routines in place
I've written in the past about how crucial it is to have solid and well-established classroom routines, and it's never too early to set those routines in place. In the first lesson, set aside about twice as much time as you think the routines will usually take.
It will take extra time for your students to understand what you are asking of them and to get through their questions and uncertainties, but you should set aside that time to make sure that you get those routines in place and that they all understand what they need to do at certain times during each class.
Overall
You should think of your first lesson as an introduction/housekeeping lesson with a few fun games and activities thrown in. You'll be spending the majority of this lesson establishing rules, routines, and class structure, getting to know your students, gauging their current abilities, setting up the tone of your class and lessons, and hopefully letting your students have some fun.
Embrace it. You're probably excited and have big plans for all the awesome things you want to do in class, but if you try to overdo it and cram too much into your first lesson, your students are going to leave feeling confused and overwhelmed.
If you keep it simple and stick to establishing what they should expect from class long-term, they will leave feeling excited for what's to come, and comfortable that they know exactly what to expect from your classes each day.
How was your first ESL class? did you use some of these techniques? let us know how it went in the comments section below.