Resources for Teaching the Simple Past Tense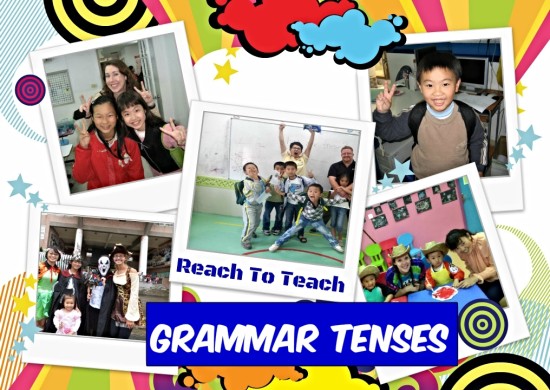 This installment in our Grammar Tense series helps you master the Simple Past Tense so you can legitimately dwell in the past.
Get it? (Simple Present)
Got it. (Simple Past)
Good. (Simply)
Understanding and Teaching the Simple Past Tense
What it is and how to use Simple Past Tense thanks to Perfect English Grammar.[contextly_sidebar id="dhbis9a34PGXJjJ6aTq9v1h8QBvNiEZa"]
Englishpage.com includes some helpful graphs for visualizing the different usages.
Another clear and concise overview of the Simple Past.
A quality video from our good friend Phoebe.
Some step by step instructions on how to present the Simple Past to your students.
Practicing the Simple Past Tense
An excellent online practice session in order to test your student's grasp of the Simple Past.
A catchy little tune about Mr. Morton using plenty of Past Tense verbs.
Remember the Rugrats cartoon?! Here's a video combining the cartoon with Past Tense descriptions. How fun can it get?
All the links you could ever want for activities and resources concerning the Simple Past.
Another set of fun ways to help your students learn and help you create a lesson plan.
Games and Activities for the Classroom
A clever and interactive Cops & Robbers Game should help make learning fun for your students.
Seven great ideas to get students interacting and comfortable with the Simple Past.
A whole heap of engaging prompts for the Simple Past.
Here's an online Jeopardy-style game to help with Irregular Past Verbs. You don't even need to answer in the form of a question.
***
What are some of your favorite ideas or resources for getting the Simple Past Tense across to your eager learners? Let us know what you think in the comments below!
And remember to HAD a good day.
The Grammar Tenses
Simple Present (main verb)
Simple Past (past tense of main verb)
Simple Future (will or shall + main verb)
Present Perfect (have or has + past participle of verb)
Past Perfect (had + past participle of verb)
Future Perfect (will or shall + have + past participle of verb)
Present Progressive (form of "be" verb + "ing" form of main verb)
Past Progressive (past tense of form "be" verb + "ing" form of main verb)
Future Progressive (will or shall + be + "ing" form of main verb)
Present Perfect Progressive (have or has + been + "ing" form of main verb)
Past Perfect Progressive (had + been + "ing" form of main verb)
Future Perfect Progressive (will or shall + have + been + "ing" form of main verb)