Best Festivals To Visit In Taiwan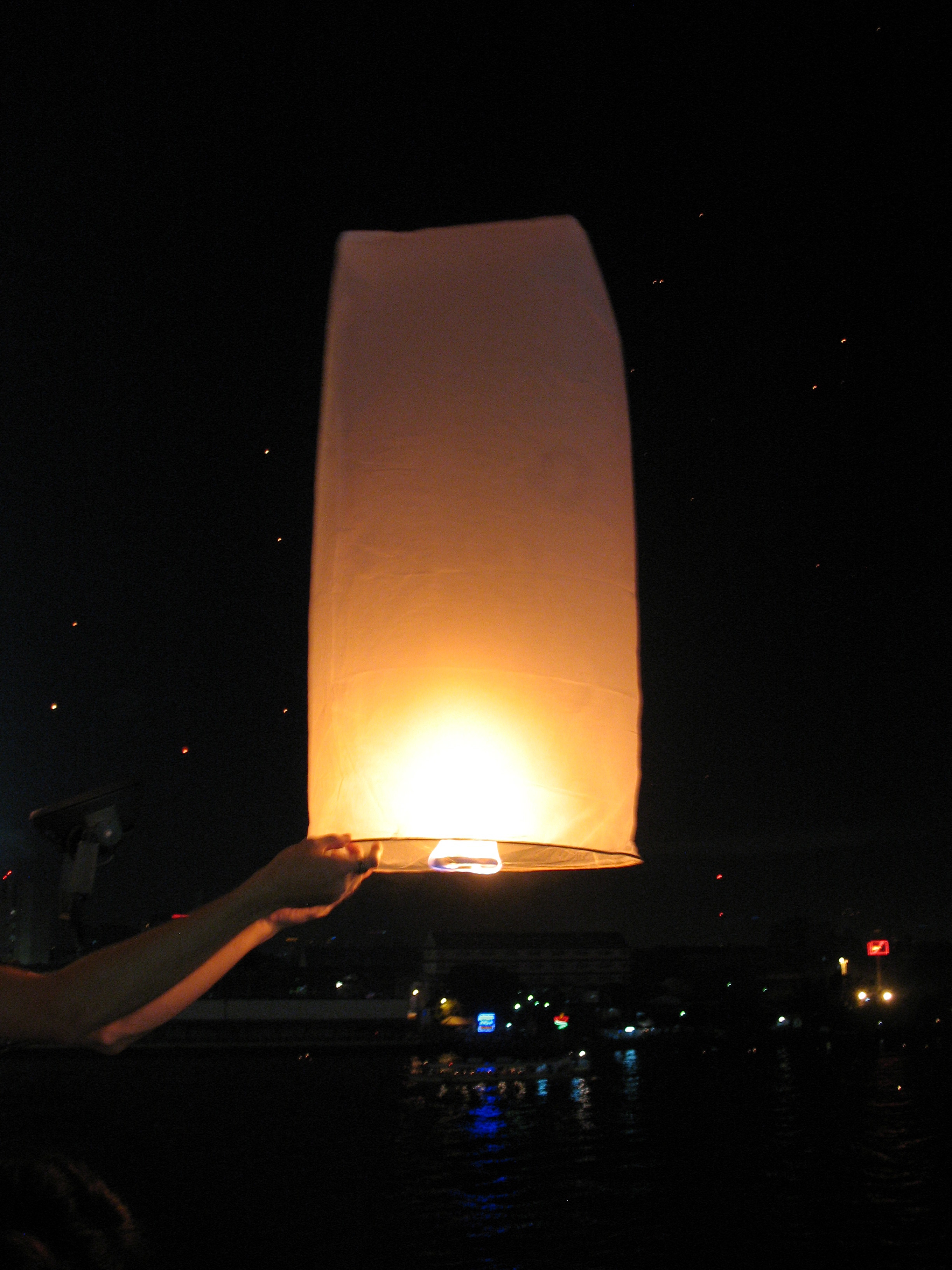 One of the best parts about becoming an expat in a new country is exploring the culture. A great way to take a peek into the window of a country's culture is to experience their festivals. Taiwan is a place where you can experience a wide variety of festivals from food to fireworks, sky lanterns to tradition, you can find it all here. 
Mid Autumn festival (Moon festival)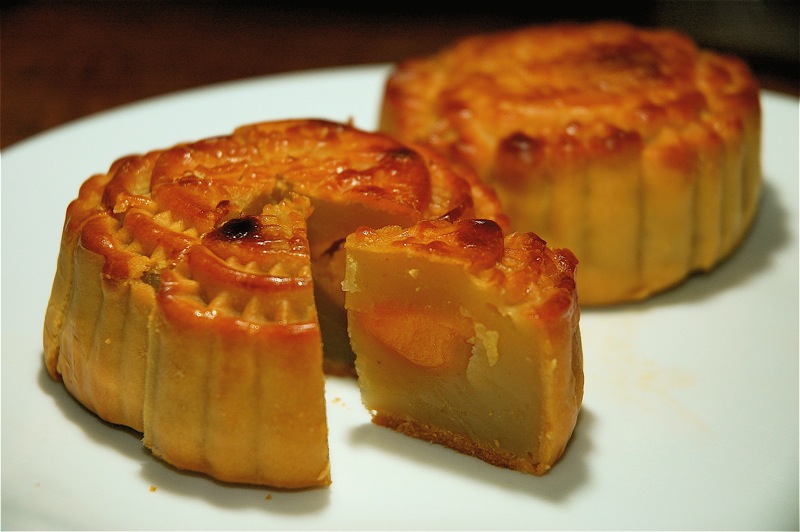 The origins of this festival are rooted in the Chinese celebrations of the moon. The name 'mid autumn festival' comes from the time that the festival takes place. This festival falls in the middle of autumn which lasts for three lunar months from the 7th to the 9th month.
The moon is a significant part of Chinese culture and a full moon traditionally symbolizes the happiness of a family gathering, which is why during this festival you can expect to see families getting together to eat and celebrate.
So what is so special about this festival for the expat? Well, as a teacher, you can expect to receive countless moon cakes, these come in all shapes and sizes but the basis to it is that you have a small pie that can be filled with a fruit filling (usually pineapple) with an egg yolk in the center so that when you cut through it you get a 'moon'.
A word of caution, if you are trying to watch your weight, I wouldn't eat too many of these. That said, refusing a gift, especially from one of your students' parents, would be very rude. Be respectful and take it, just give it to your roommate or friends later. Or do as I did, and eat every single one you get (hello belly).
Another popular tradition around this time is barbecuing food in the streets. I love nothing more than walking the streets with a rich aroma of charred meat and seeing families all gathered in the streets barbecuing food, its heartwarming to see.  If you have some Taiwanese friends then maybe you will be lucky enough to be invited to the barbecue for a real Taiwan experience.
Lantern Festival
For those that do not know what a lantern is, it is basically a casing made of paper with a flame torch held in the center, they are traditionally used for lighting dark areas. However during the lantern festival they can be used in a different way. Big paper lanterns are made with a flame in the center, essentially creating a hot air balloon style device, once it is full of hot air it is released and it floats away up into the sky, these are called sky lanterns.
Now imagine the beauty of this being performed by 100,000 to 200,000 people in the same area at the same time and you have the Pingxi Sky lantern festival. This is a truly magical festival that happens every year around mid January to mid February (depending on the lunar calendar). You can purchase a lantern for a small amount and are free to write on it or decorate it as you see fit, some people use theirs as a wish, some as remembrance for those past, and some because it just looks nice. You can choose what it symbolizes.
This is a festival that happens all over Taiwan and doesn't just involve the releasing of sky lanterns. Talented individuals work on creating lantern displays that will truly take your breath away. You can visit the Taipei floral expo (Yuanshan MRT stop on the red line) to view all of the work that people have put in. Here you can see lanterns in the style of anything from dragons to warriors, animals to computer game characters. It makes for a wonderful evening.
Yuanshui fireworks festival
Every year the small quiet town of Yuanshui makes a big bang with their fireworks festival. Great, fireworks are good to watch, so big and loud and pretty. But Yuanshui have taken it to the next level and brought the fireworks from the heavens to the earth.
This is a truly crazy festival which basically involves a large crowd gathering in a field and having fireworks thrown at them.
Let me explain.
This festival began in the 19th century when there was a huge outbreak of Cholera in Taiwan. Tainan was hit the worst and after a number of years the city's people called upon the war god Guan Di to help them with fighting the disease. What they did to attract the god Guan Di is to set off numerous fireworks to bring him forward. This is now a tradition that takes place every year around the same time as the lantern festival.
In recent times beehive cages have become popular at this festival. This is basically a cage with bottle rockets put inside that is then lit and thrown into the crowd. To be hit by a firework is seen as very lucky (you read that right).
Now I know what you're thinking, what does one wear to such a fine soiree? Well first let me tell you of the safety aspects. As you have probably guessed this is not a safe festival to get in the middle of, we suggest sitting at the side lines with all of the other smart people and watching the madness unfold. It's very entertaining.
Do not go into the firework pit! Those that do have to wear a motorcycle helmet that covers their whole head and face, also they usually take two damp towels to wrap around their neck to stop any fireworks getting under their helmet (I shudder at the thought). They usually dress in thick clothing that is usually very burnt and ruined by the end of it.
Reading the last paragraph alone should be enough to keep you at the side lines; it really is a spectacle to watch from afar. Amazingly some religious die-hards enter the insanity in nothing but a loin cloth. This was voted the 3rd most dangerous tradition and the 5th most dangerous festival. Caution is very much advised.
Chinese New Year
Of course, the one that everybody knows is Chinese New Year. This was the one that I was incredibly excited about being a part of when I first moved to Taiwan. In my young ignorant mind I envisioned lion and dragon dances snaking through the streets almost daily, fireworks at every street corner, street parties etc.
I was indeed mistaken. What I didn't realize is that Chinese New Year is kind of like Christmas in the west. It's a time when people head back to their hometowns to spend it with their families so it can actually be a little quiet. The festival is evident around the city, gleaming red and gold decorations are everywhere and there are firecrackers going off in the street, albeit illegal.
Now I realize I haven't exactly glammed up this festival, but this is a time that you as a teacher will have as vacation and it is how you spend that time that will count. My first year I did nothing.
Huge regret.
But in the following years I have had the opportunity to spend it with my partners' family, and this is where you get an insight into the traditions of Chinese culture.
Just like Christmas, food holds center stage at Chinese New Year. However the meaning behind foods here are ever more apparent. Apples symbolize wisdom and peace, bamboo shoots mean wealth, duck equals fertility and fish means an increase in prosperity, (to name a few). I described my time over Chinese New Year as a mix between what I imagine both veal and foie gras feel like, I was very much taken care of and was stuffed with food almost to death. I had the time of my life.
Gifts are also exchanged however this is done in the form of money. People pass around red envelopes which contain certain amounts of money to each other. Now the amount you give depends on the situation. Usually young children get money in relation to their age and who is giving it. Older children tend to get more money. It is important to note that you should always give even amounts, but should avoid any amount with the number four in it, as the word for four is similar to the word for death.
For more information in regards to celebrating Chinese New Year, read Jason Cruzan's advice here
And there you have it; this was just a taster of the kinds of festivals you can expect here in Taiwan, I have given you a range from the ethereal beauty of the lantern festival to the downright insanity of the Yuanshui fireworks festival. The next step is to come to teach English in Taiwan and discover them for yourself.