Second Annual Reach To Teach Itaewon Pub Crawl (Seoul)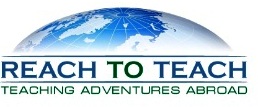 Second Annual Reach To Teach Itaewon Pub Crawl (Seoul)
When: Saturday, March 9, 2013
Time: Starts at 8:00 PM
Bring your friends!
Where: Starting at The Wolfhound in Itaewon (Great food, great theme, great vibe, and a solid reputation.)
For directions to The Wolfhound please visit: http://www.wolfhoundpub.com/locations/seoul.html
Come join our Reach To Teach Second Annual Itaewon Pub Crawl! We're going to start the night off at The Wolfhound with dinner and make our way to the following bars:
(Please note that we will only be stopping for ONE drink at Radio Garden and Bungalow)
Radio Garden – A first-rate mixology bar with several floors of different music. We're doing a one-stop shop here as the drinks are a wee bit expensive. Nonetheless, Radio Garden is said to be one of the nicest mixology bars in Itaewon, so that's why we're going!
Bless U – Super cheap drinks at one of the cheapest bars in Itaewon for Western food and drinks. 6,000 Won cocktails!
Bungalow – A tropical themed lounge that is as modern as it is trendy. Bungalow has bamboo-decorated DJ booths on each of its two floors playing electro pop, dimly lit mood lighting, cute stylish bartenders, and several well-stocked bars.
Tony's Aussie Bar and Bistro – More cheap drinks, tasty eats, an Aussie style bar with shisha.
If you would like to join us for dinner at The Wolfhound please RSPV by Friday, March 8 as we will need to make a reservation for our group.
If you don't wish to join us for dinner, the drinking will start about 9:30. Please email John at john@reachtoteachrecruiting.com to confirm that you will be joining us, so we can keep an eye out for you.
If you can't make it to The Wolfhound at 8:30pm please call Caroline at 010-7130-8190 to find out where we are. You're more than welcome to join us later in the evening.
For those of you that don't live in Seoul, you can book a cheap room at IS@K www.istaykorea.com
It's only a 10-minute walk to the bar area!