Ward Off The Winter Blues: 10 Fun Things To Do In South Korea (Part 2)

Last week, I shared with you 5 fun things to do in South Korea to help ward off the winter blues. I have more fun things to share with you this week. Don't forget to share any other remedies you might have with me in a comment below! 
1. Get all dolled up and host a Silly Cookie Decorating party with your friends.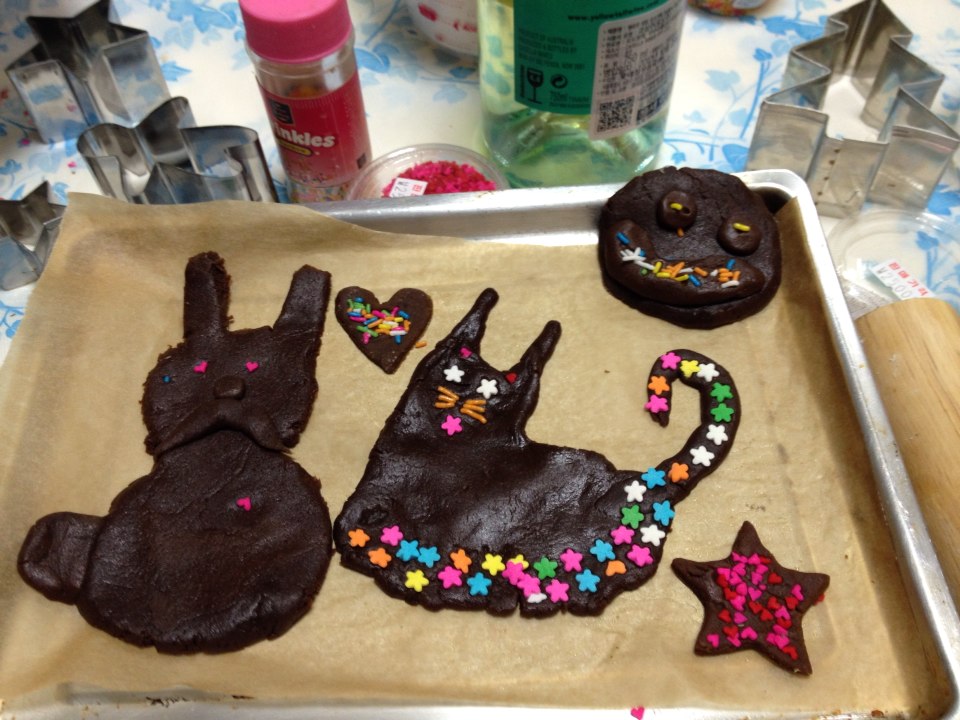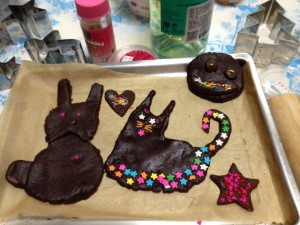 Seriously, you don't know what fun is until you've attended a silly cookie decorating party. Fresh baked cookies aren't too common in Korea (not in the area I live in anyway) because apartments don't have ovens. If you're a serious baker, you'll want to buy a good toaster oven online, as well as baking ingredients like molasses and powdered sugar. This year, my friends and I pooled what baking ingredients we had together and met up for a night of twisted festive fun. We held contests to see who could create the silliest gingerbread cookies. The creations that came forth were absolutely hilarious. We giggled with glasses of wine in hand as we popped rainbow sprinkled cats, moustache wearing rabbits, and deformed grinning otters into the toaster ovens. The heat from the toaster ovens, full glasses of wine, and shared laughter will keep you warm and smiling all night.
2. Sample traditional rice wines at a Makgeolli House.
I had never tasted Makgeolli until I arrived in South Korea, and I'm so glad this delicious drink is now in my life. It's a popular sweet rice (sometimes wheat) wine that is a pale, milky color. Some spots that serve up the beverage even have flavored Makgeolli in pineapple, apple, and other fruit. Traditional Magkeolli Houses serve up the drink in a large earthen bowl with a large ladle so the table can serve themselves. You spoon the alcoholic beverage into small individual bowls and sip. No cups, no straws. There's always an air of romance and mysticism that hangs in these traditional spots.
Even drinking from the traditional bowls makes indulging in the alcohol feel like a special occasion . Because Koreans usually have a snack with alcohol, most Houses will bring out a small dish like pajeon, a Korean pancake made with eggs, green onion, and kimchi. The best part about Makgeolli? It's cheap and plentiful. A bottle of Makgeolli is actually cheaper than a same sized bottle of water. It's cheap, delicious, and it warms you right up? Please excuse me while I pour myself another bowl.
3. Pull out your special holiday dresses or suits for a night at the ballet in Seoul.
With soft snowflakes falling from the sky, Korea takes on a romantic appearance in December. Winter is the perfect time of year to check out the Korean National Ballet to see The Nutcracker in Seoul. The whimsical ballet held at the Seoul Arts Centre will make you wish the holiday season would stay all year round. Ticket prices range from 5.00 USD to 80.00 depending on which seats you choose. Be sure to get your tickets early on, though, because the Korea National Ballet tends to sell out. It's that good. While there is no dress code enforced, why not use this fun occasion to play dress up? Wear that sparkly LBD that's been sitting in your closet, swipe on red lipstick, and enjoy a night of whimsy and romance on stage.
 4. Jump on the train and take a day trip to the beaches of Busan
By this point in Winter, the last thing I want to do is freeze while making another awful snow angel or snow man. That's when I head to Busan for the day or weekend. Busan is located at South Korea's South Eastern tip, and as a result, has much warmer climates. Busan tends to only experience snowfall about 6 days out of the year, making it the perfect destination to escape those evil little snowflakes.
What, you ask, fun things are there to do in Busan? Plenty! Busan is a lovely mixture of traditional and modern Korea. Depending on which area you visit, you can dine in restaurants whose family recipes have been passed down through the generations, or go shopping in luxurious department stores. Whatever your heart desires, Busan will grant.
5. Eat Samgyupsal and Drink Soju
I like to consider myself an amateur foodie because I'll try anything twice, most of my Instagram photos are dedicated to the delectable cuisines I've sampled during my travels, and I'm guilty of using the hashtags yum, nom nom, and foodporn. I'd say that lands me under amateur foodie label at best. So, since I clearly know what I'm talking about, trust me when I say that samgyupsal restaurants are the best places to hit up to shake off your silly winter blues.
You'll forget all about the cold outside as you sit around a blazing BBQ pit and throw thick slices of fatty pork on the grill. Sip on soju as you wait for your sizzling meats to come off the grill. If you've never tasted or seen samgyupsal before, check out this blog post and youtube video that shows you the amazing deliciousness that is samgyupsal. Just don't watch it on an empty stomach because you will get cravings.
I hope you are able to test out my advice this winter and shake those silly winter blues! Let me know which works best for you, and if you have any other advice for us here at Reach To Teach, tell us in a comment below!
Stay warm. I know I will; I'm on my way to scarf down some samgyupsal tonight! #Yum #NomNom #FoodPorn #ChasingGlitter #Don'tJudgeMyUseOfHashtags