20 Reasons To Teach In South Korea In Your 20's (Part 2)

If street food, a free apartment, free airfare, and all the compliments you can handle weren't enough reasons to get you to pack your things and head over to the land of delicious kimchi, then here for your enjoyment are 10 more reasons to get your awesome 20 something year old self over to Korea!
Read the first part of '20 Reasons To Teach In South Korea In Your 20's' here
11. Co-Teacher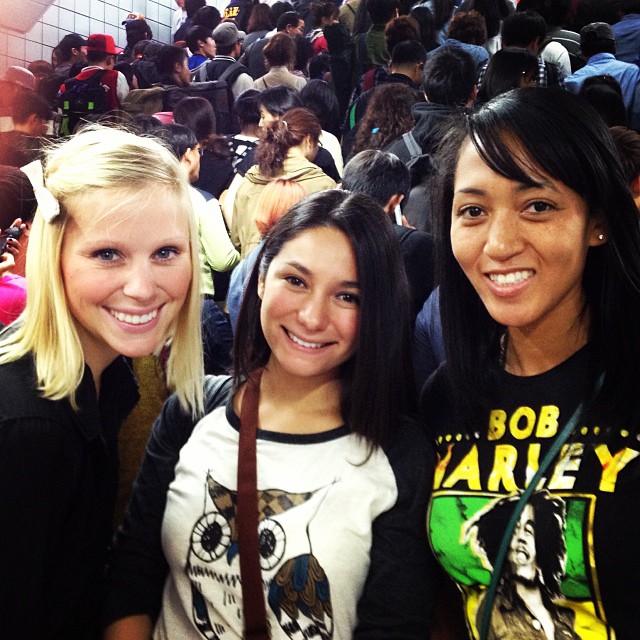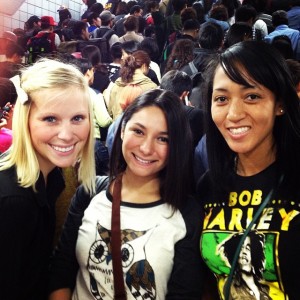 In the EPIK program, there's no need for first year teachers to freak out about being in front of a huge classroom all alone for the first time because you'll have a Korean co-teacher with you. There's nothing like having a strict Korean teacher around to crack skulls when your students pretend they can't do a lesson and exclaim, "I don't speak English!" (which they always say in perfect English by the way).
Your co-teacher is a person who will introduce you to the rest of the staff, explain any Korean customs and cultural rules you might not understand, and help you with classroom management.
12. Style
It's a widely accepted fact that Koreans have impeccable style. Whether your own personal style is cute, trendy, or edgy, Korean style has a little something for everyone. Clothing and appearances are so important in South Korea that shopping is now practically considered a contact sport.
Don't let those doe-eyed Korean girls in the shopping district fool you into thinking they're sweet  and innocent. They know how to find the best deals and have no problem shedding a little blood to get that perfect pair of shoes you were so obviously heading toward from across the store. My advice? Keep on walking because you're not ready for that fight yet, young grasshoppers. That's something to try and tackle your fourth month in Korea, not your first.
13. Hobbies
Expand your talents in Korea by taking adult classes. There are hundreds of classes, both popular and obscure, from which you can choose to take up a new activity. While in Korea I took adult beginning ballet lessons, extreme beginner's art lessons, and an intro to photography class.
If those hobbies aren't your cup of tea and you prefer to do something a little more out of the box, there are even burlesque lessons, barista classes, rock climbing and cake decorating lessons you can enjoy! Check out some of my beginner drawings here.
14. Volunteer Opportunities
The idea that opportunities are all around you, you just have to be open and brave enough to accept them is 100% true in Korea. If you're ambitious and want to do more than teach English in Korea, it's absolutely possible. There are plenty of volunteer opportunities throughout Korea, volunteering is not illegal in Korea however be warned that some employers might not like you to be committed to a volunteer project if it will interfere with work, so maybe check with your school first.
15. Shopping
Obviously if Korea is a trendy country full of well-dressed people, it isn't a great leap to assume the shopping scene in Korea is AMAZING! If you are a fashionista or weekend make-up artist, then Korea is definitely the best country in which to begin your travels. With a make-up shop on every street corner and more open clothing markets than you'll ever realize, Korea gives you the opportunity to shop at a bargain everywhere you turn.
16. Culture
The culture in Korea is truly interesting at the moment. It's a country which is quickly becoming a world destination as it continues to gain fame in the pop culture and fashion industries, but there is still a sense of old world culture that thrives in Korea. The mixture of modern and old is an odd yet delightful contrast. It isn't a strange sight to see an incredibly well-dressed young trendy couple still stopping off for cheap street food at the end of a long night in the luxury bar district.
The idea that respect and "saving face" trumps anything else still has a strong hold on Korea. It's the perfect place to be to experience a different culture without having to give up things like internet and a/c like you would in other Asian countries. (For more articles on culture in Korea, check out my awesome Culture 101 section here.
17. Dating
While I can't exactly speak for myself because I never dated a Korean man long term, I did ask girlfriends to share with me what they loved so much about their Korean beaus and the dating culture in Korea. The answer that came up most often was "chivalry." Korean men are extremely chivalrous and will go to any length to make sure their loved one is happy. The amount of "couple holidays" in Korea is living proof that being in a relationship is important. So, if you're single and enjoy valentine's day but never have anyone to spend it with, Korea is the perfect move for you!
18. Nightlife
I hope I don't offend anyone by saying this, but…Koreans love their alcohol. If the Olympics decided to create an event for drinking (or if the Beerlympics became an actual, serious competition), then Korea would take the gold every time. It's really a great place to live for people who haven't quite put all of their crazy partying days behind them.
19. Nature
Once you've sobered up, you can always clear your mind and rid your body of all the toxins with a hike on one of Korea's many mountains. There's really nothing that can compare to Korea's natural beauty, and you'll be able to experience it all because you're young and healthy!
20. Connected
Wi-fi in Korea can't be beaten. Nearly every cafe, 7/11, restaurant, and public building has its own wi-fi, which makes staying connected to friends and family back home incredibly convenient. Being able to easily communicate with everyone back home while you're in Korea makes the country perfect if it's your first time abroad!
If you've lived in Korea before, what reasons would you add to this list? Tell us in a comment! We'd love to hear.