A 'How To' Guide To Volunteering In Thailand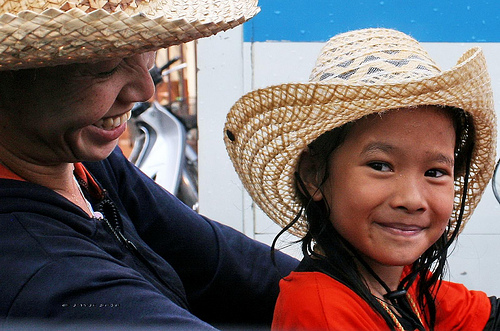 We are joined once again by Leanne McNulty, our Volunteer Abroad expert. Leanne has created a number of 'how to' guides to volunteering abroad,which include her guides to volunteering in Vietnam and volunteering in Cambodia. Here she takes a look into volunteering in Thailand.
The Facts
Capital city: Bangkok
Language: Thai
Population: 67 million
Currency: Thai Bhat
Calling code: +66
Driving side: Left
Before you go
Get a Police Record Check
If you are going to be working with children at all, you will need to be properly vetted. If the organization you will be working with hasn't asked you to get one, you should be asking yourself why they don't take more care in vetting volunteers. It is an immediate red flag.
If you have decided to arrive in Thailand and find a placement once you are here, then you will most likely be asked for one when you find a charity.
These are mostly very easy to get. You just go to your local police station in your home country, fill out a form, pay a small admin fee and wait for the document to be mailed to you. Police checks are a little harder to obtain once you are already out of your home country, so be sure to think ahead. Make sure you know how long your police check is valid for, as most organizations are quite strict about having valid police checks on file.
Vaccinations
Before going, you will need to make sure your MMR (measles-mumps-rubella) shots are up to date.
If you are going to work with animals, it's strongly recommended that you get a rabies shot. Most people also get Hepatitis A and B vaccines, and Typhoid. Make sure you plan these well in advance because they can be costly and some need to be done in two stages.
If you are traveling north, you will need anti-malaria medicine; it's always a good idea to carry an oral antibiotic with you.
I had a nasty cut on my ankle the first time that I was in Thailand and the dusty roads made it really hard to keep clean. It got infected and was really painful. I had an antibiotic, luckily, and it cleared it up.
Discuss your vaccinations with your GP before you go to Thailand!
Where to volunteer in Thailand
Thailand is a huge country with thousands of beautiful things to see and do. You are spoilt for choice! I have had a look at volunteer projects in the major cities, all of which are very accessible to and from major tourist attractions. These are the three most popular destinations for volunteers that are interested in going to Thailand. Check out the Reach To Teach Country Guide for Thailand for more information.
Phuket
Located in the South, Phuket is surrounded by the beautiful islands that Thailand is famous for! Koh Samui, Koh Phangan and Koh Tao are hugely popular all year round.
Bangkok
Thailand's bustling capital is a backpackers dream. It's filled with expats and foreign students. It is a catering point for all of South East Asia with a major airport and trains to the North of Thailand and Cambodia.
Chiang Mai
A beautiful city located in the mountains in the North. Chiang Mai is famous for trekking and wellness retreats.
Flights
Skyscanner is my favourite flight finder, and it even has an app that you can use to search, track and even book flights. Bangkok's airport is a major airport in Asia with hundreds of flights flying in and out daily. It is very accessible from the West and from other Asian cities.
Thailand is renowned for its great food. There are many dishes to try, as you'll soon find out upon arrival. Here are some of my absolute favorite Thai dishes:
Spring Rolls
Thai Curry
Tom Yum Soup
Shrimp Cake
Pad Thai
Mango Sticky Rice
Both Chiang Mai and Bangkok have an abundance of delicious restaurants serving western and Thai food. It's a foodies dream! Thailand also has an array of gorgeous fresh fruit. If I'm honest, I could write an entire post just about the food, so just enjoy all of the fabulous flavors Thailand has to offer!
When to go
The best time to go for most areas is between November and February, because it rains the least and it is not too hot.
If you plan to go to the North (Chiang Mai, Chiang Rai) the hot season (March to May) and early rainy season (June to July) are not bad either, as it is cooler up North than in the Southern provinces. Northeastern and central Thailand can reach temperatures of up to 40 in the hot season. Temperatures are more even year-round in the south. Thailand's peak tourist season runs from November to late March, with secondary peaks in July and August. If you want to avoid big crowds you might want to think about traveling during the off peak months (typically April to June, September and October). If you go in April, you will get to experience Songkran Festival, Thailand's water festival, and likely to be one of the most fun experiences you will ever have!
During the rainy season, temperatures are cooler but you can still get some nice weather. October, though, seems to be the wettest month.
Main areas of volunteer work
– English classes or teaching support. Many families cannot afford to send their kids to school. Even though the fees are small, even that is a stretch for many families living in poverty in Thailand. Some small schools are run by volunteers. These schools receive minimal government funding to provide basic Thai and English lessons for these children, and they tend to be in great need of teachers. Many schools are underfunded and lack resources but are a fantastic place to volunteer as the children really enjoy school and appreciate anything you can give them!
-Street Dogs
Thailand has many street dogs which are often mistreated and abused. Most of these dogs have mange and are malnourished. Some dogs are bred for meat or stolen from their owners for the illegal dog meat trade.
-Elephants
Most of Thailand's elephants are in captivity. It is estimated that there are only around 2000/3000 wild elephants. Elephants in Thailand are captured and used in the tourist trade. They live in horrible conditions and most are beaten and starved into submission. In 2008, I volunteered at a rescue centre where animals were rescued from the captors. Some animals can be rehabilitated and released, but elephants are at such a high risk of being poached again that most of them live out the rest of their lives in the sanctuaries. Read on if you're interested in learning more about the disgusting practice of elephant tourism in Thailand.
Transport
Domestic airlines like NOKair, Thai Airways and Bangkok have very affordable flights between Bangkok, Chiang Mai and Phuket. If this is a little out of your budget there are also many buses and trains available. Be careful of travel agents, though. Check your price with a couple of different ones, and then double check it online. If you are embarking on a long distance journey by taxi or bus, be sure to add a couple of hours onto your arrival time as they are almost always wrong! Relax, and enjoy the experience, as it will almost certainly be a good story to tell!
In Bangkok, you have a choice or either getting around by Tuk Tuk, taxi, or motorcycle taxi. Tuk Tuks ALWAYS charge more and are much slower. They are a bit of a tourist gimmick (more so in Bangkok than anywhere else). Ride motorcycle taxis at your own risk in Bangkok. If you're taking a taxi, ask the drive to turn on the meter first. This is really important because many cab drivers won't do this, but they'll stick you with an astronomical bill at the end of your journey. If your driver won't turn on the taxi meter, make sure you agree on a price first.
Keeping in touch
You can easily buy a SIM for your phone in a cellphone store of which there are many all over. Thais love their gadgets!
Most restaurants offer free Wi-Fi, and you can find Internet cafes almost everywhere.
My main Thailand tips:
DON'T ride elephants or participate in any kind or animal tourism (snakes, lions, monkeys).
Try all the food.
Get a Thai massage.
Go snorkeling.
Be aware of scams and pickpockets.
 Reputable organizations to consider volunteering at:
ABOUT THE AUTHOR: LEANNE MCNULTY
Website: http://leannemcnulty.wordpress.com/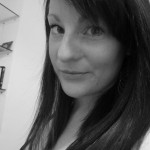 Leanne is our International Volunteerism Expert – Originally from Ireland, Leanne has spent most of the past ten years traveling, working and volunteering in the UK, Australia, Taiwan and most recently, Vietnam. In 2008, she volunteered in Cambodia and Thailand while traveling and she ended up falling in love with South East Asia. It also inspired her to volunteer more and to become involved with projects as a fundraiser and volunteer in both Australia and Taiwan. Apart from a passion for traveling and experiencing new cultures, Leanne enjoys yoga and dance classes in her free time.