Packing List for Taiwan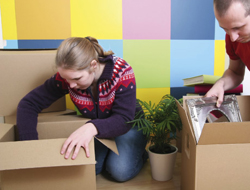 In choosing to teach English abroad for a year you are making a choice to live in a foreign country. You should not try to re-create every aspect of your daily life in your home country. Not only is it impossible, but even if you succeeded what would be the point in moving to a foreign country?
The most important thing to bring with you is a positive attitude and a willingness to adapt your lifestyle to a new and foreign environment. Don't be the sad sap that sits in a foreign bar crying in your beer and lamenting the lack of Doritos in Taiwan. Remember it is you who is making the choice to live in a country where squid tentacles, not Doritos, are the snack food of choice. (You can buy Doritos here, by the way.)
We do not suggest you bring everything on the list below but rather to choose some items that will remind you of home and make the transition to life in Taiwan easier. No matter how much you like Taiwan, you will experience moments of homesickness and even occasional "I hate Taiwan" days. For those special occasions it is nice to have your favorite book and a can of chicken noodle soup on hand.
How Much Money Should I Bring With Me To Taiwan?
Bring around USD $2000 to get you through your first few months in Taiwan.
Western Foodstuffs To Pack For Taiwan
There isn't much you can't find in Taiwan these days. Most grocery stores have an international food section. The most notable ones are Jason's Supermarket and CitiSuper, but even smaller grocery stores such as Matsusei, Carrefour and Welcome are now carrying Western food items. Your selection is limited with the following items, however, so if you're someone who uses soup or chocolate as comfort foods, we'd recommend bringing your favorites with you.
Western Medicines and Pharmaceutical Products
You can't find these name brands in the local pharmacies in Taiwan, but you can certainly find generic brands.
Advil
Tylenol
Midol
Pepto-Bismol
Tums
Neo-Citran
Clothes to Bring to Taiwan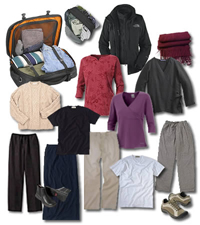 You will need a variety of clothes here in Taiwan.
Taiwan winters are known for being short and chilly. Bear in mind that you're coming to a country with a subtropical climate (It's humid) with no indoor heating. During the winter, it's not uncommon for temperatures to be colder inside than out. A pair of long underwear may sound crazy, but you'll be grateful for them once you get here.
Clothes tend to be cheaper in Taiwan than in most Western countries so it is possible to bring just the bare minimum and plan on buying more clothes as you need them.
However, we should mention one important note concerning shoes. Taiwanese feet tend to be on the small size.
Men that wear anything larger than a size 12 should bring a few extra pairs of shoes. Women can find shoes up to a size 8.5, but you'll be pushing it if you're a nine or larger.
Western brand clothes (Levi's, GAP, Polo, etc) will be just as expensive if not more in Taiwan than back home. Local imitations can easily be found and will be far cheaper. Natural fiber clothes can also be more difficult to locate in Taiwan.
The rule of thumb is comfortable is casual. As long as you aren't wearing jeans and a t-shirt, and your clothes aren't dirty or wrinkled, you will be fine.
Taiwanese are image conscious and you will be treated with far more respect if you dress nicely.
Teaching Materials to Bring to Taiwan
Your school will be well stocked with textbooks, games, and other materials to supplement your classes with. Your students will be expected to bring their own notebooks, pens, pencils and erasers with them to class. Don't worry about having to stock your school with enough teaching supplies to last 50 kids for a year.
On the other hand, it would be a good idea to bring several packages of stickers with you that have English words on them – "great", "good job" etc. Not only is this an effective way to reinforce vocabulary, but also make great rewards for good behavior. Use rewards judiciously or else all of your students will expect rewards all the time.
Western games such as Twister, Monopoly, Uno, and Boggle also make great 'fun time' activities.
Female Teachers' Packing List
Tampons – You can buy OB tampons in local convenience stores such as 7-11 and Family Mart. Shops such as Watson's and Cosmed sell tampons with applicators.
Deodorant – You can buy deodorant in Taiwan.
Bras – Bring extra from home if you wear a large size bra.
Pants – Western women tend to be more well endowed when it comes to bottoms. It's best to bring a few extra pairs.
Swimming suit
Shoes
Birth Control Pills – Birth control pills are available in Taiwan. You can buy them over the counter (NT$500-NT$600), but it's cheaper to see your doctor for a prescription. A month's worth of birth control pills will set you back NT$150-250 once you have your ARC card.
Condoms – These are a good thing to have whether active or not. Asian condoms tend to break easily and are different sizes.
Miscellaneous Items to Pack
A copy of your vital documents:
Bring photocopies of your passport, degree, transcripts and photo ID in case you lose your passport or other documents and need to replace them.
Pictures from home:
Bring a couple of photo albums with you with photos of your friends and family. Condensed versions of your photo albums are fine, don't bore yourself and your class to tears with ten consecutive shots of Aunt Millie. This is a great way to combat homesickness, and you can also get a lot of mileage out of them in the classroom. Your students will be endlessly curious about life in your home country.
Posters:
A few posters from home can help your apartment in Taiwan feel like home.
Movies or TV Shows from Home:
It is cheap and easy to rent movies in Taiwan. Most Hollywood flicks are in English with Taiwan subtitles. If you want to watch your favorite movies without Taiwan sub-titles or editing, bring copies from home.
If you liked this article, please share!