American Teacher in Taipei: Interview With Michaela Gray
Our latest teacher to agree to interview with us is Michaela Gray, a teacher who made the brave leap from her farm in Iowa to the bustling city of Taipei. Read on to discover her tips and advice about moving abroad and some of the great things that she has experienced so far. 
1. Please tell us a little about yourself.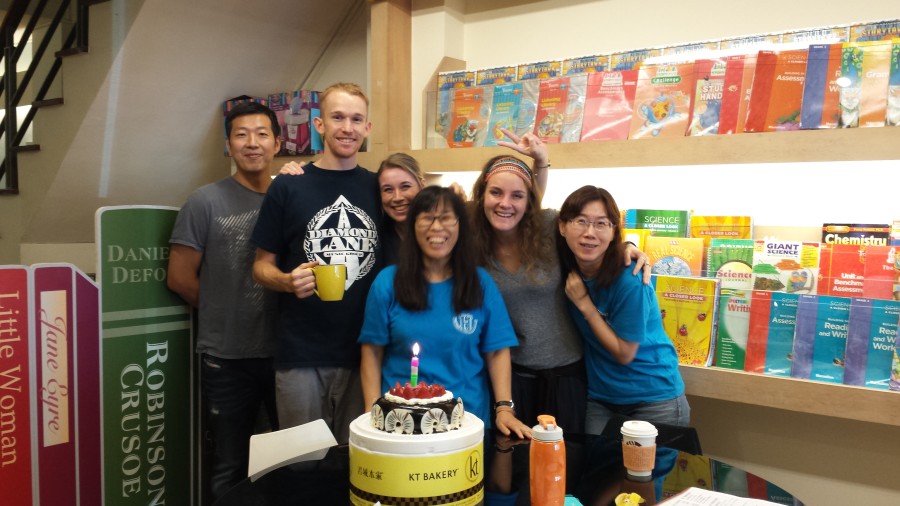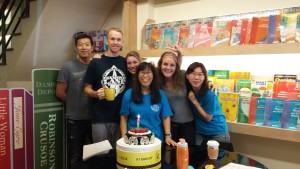 I grew up in the rolling cornfields of the Midwest– specifically Iowa. I moved to a small town from a bigger city when I was young and was raised on a farm. I always remembered the city and had aspirations to live in a big city again one day.
I wrote a lot in college and won some awards but stopped abruptly as I graduated and landed my first job at IBM. I was a workload supervisor for a team of great technicians but soon realized that I could not sit behind a desk for the duration of my twenties. Through a lot of serendipitous interactions, I found myself booking a ticket to Taipei!
I came to Taiwan alone and have been navigating many things on my own. Before leaving, I had no idea what to pack in terms of clothes, makeup, shampoo, etc. Do they have malls here? What if the shades of foundation don't come in 'almost translucent'?
I had also overcome some health struggles in the past and lost a lot of weight– what's the deal with gyms, doctors, and medication? What about Chinese
medicine? I've learned a lot so far– please join me in exploring more!
2. How have you enjoyed teaching in Taiwan to date?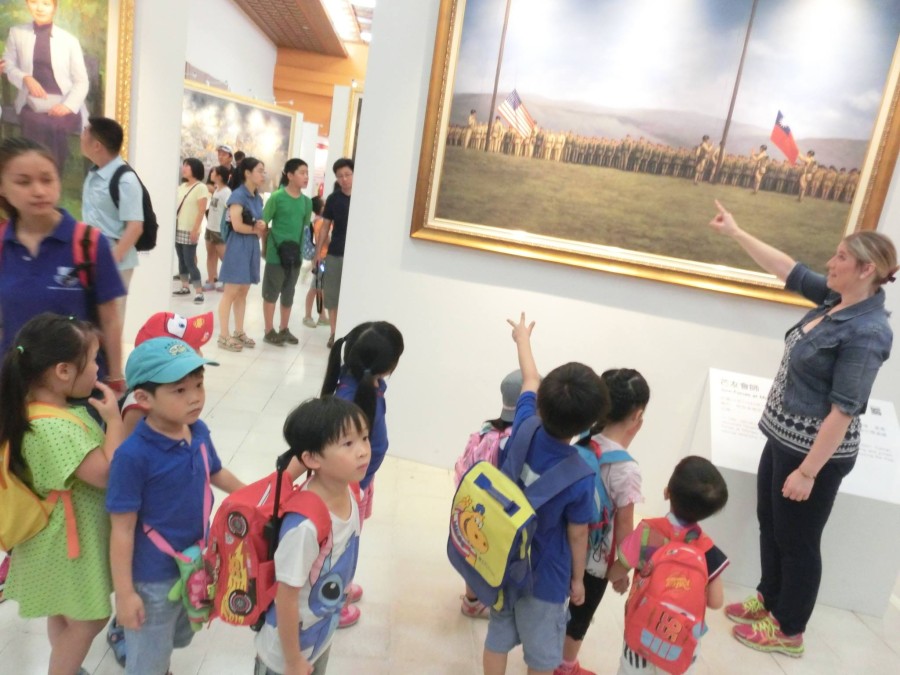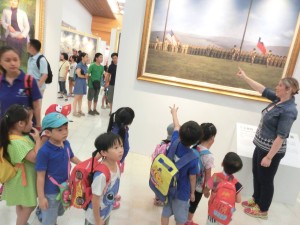 Overall, I have loved teaching in Taiwan! I won't lie– there have been good days, bad days, great days, and everything in between but in the end you always wake up in Asia. And, if you ask me, that's incredible.
PS: Good days, bad days, and everything in between can happen anywhere. Might as well be somewhere awesome.
3. What advice can you give to new teachers interested in teaching in Taiwan?
Do it.
Talk to Reach to Teach. Find a school. Google/Pinterest/Instagram/etc pictures of where you will be going. Get excited. Learn some words in your new language. Book the flight. Try to find a flight that is as short as possible. Exchange some money at the bank, (but pay attention to the way the bills look– they might try to give you old money). Take pictures of your new money and Facebook it.
Get more excited and start to pack your bags. You will need pants, not skirts. You might want to invest in good pairs of pants that will stretch– the food is incredible. Pack a picture of your family. Hug them 'Goodbye' at the airport. Take the Xanax you got from the doctor. Continue living the dream.
Also– I know I read all the blogs/forums I could about schools abroad. These come with horror stories, wonderful reviews that seemed forged, and anything in between. Don't take any of these seriously. Everybody will have their own experience based on your expectations. Try not to have expectations, (especially gleaned from these blogs/forums).
4. Can you tell us about a particularly powerful moment in your classroom?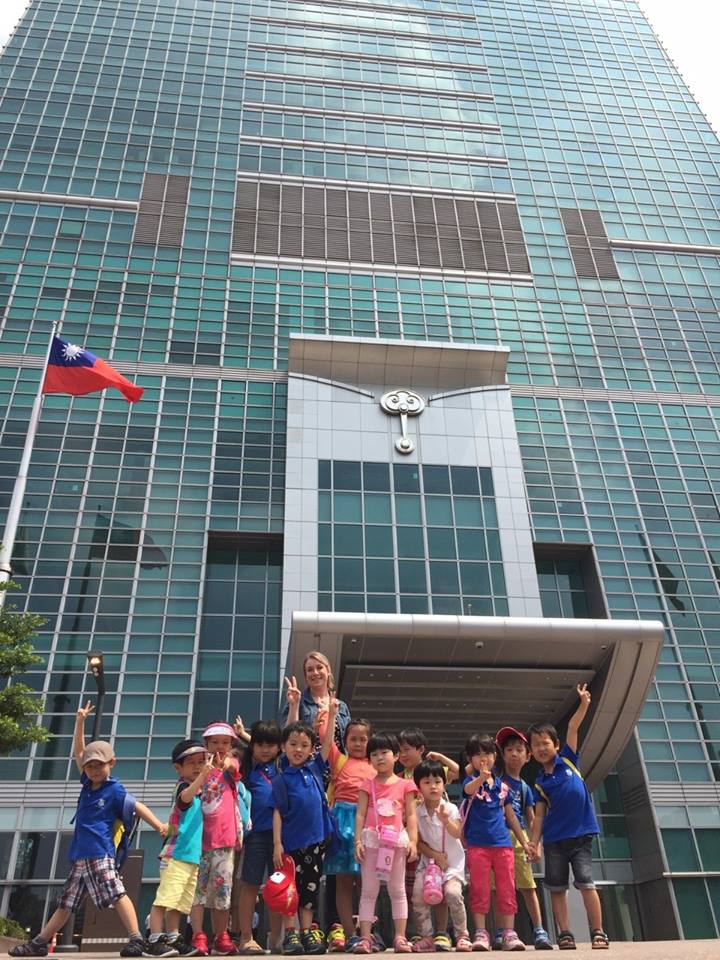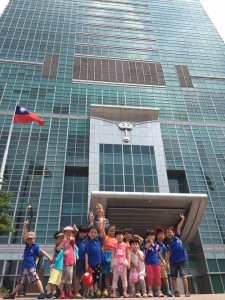 This happened very recently, actually! My classes are a bit large and rowdy– I have a 'ringleader' in one of my classes. He starts acting up, then another student, then another, pretty soon the whole class is down the drain.
After a while, you can connect with the students a bit. I know this student particularly likes to play the guitar– he's your typical punk. I gave him a music journal for his birthday with some guitar tabs in it– (Aerosmith, Metallica, Led Zepplin, etc). I wrote to him, "You are a smart boy. Use your powers for good, not evil."
One day, he got 100% on his quiz– a feat that has been achieved by very few in my class. He started to shush and tell others how
to behave. He partnered with the smart kids to read and wanted desperately to read first aloud.
While reading, he kept looking up to me to show he was doing the right thing. He wrote an essay, (granted, it was about his 'Toilet Home'), perfectly. I might've shed a tear.
He'll probably act up again but I know that he has that lesson in his brain and he's capable of so much. I'm letting him play, "Just the Way You Are" on his guitar for our winter talent show. I do hope he grows up to be a rock-star.
5. What are the positive and negative aspects of living in Taiwan?
Positives: Everything is super modern and easy. Transportation is always around and will take you anywhere you want to go, (Bustracker Taipei app is your best friend!). It is clean and air conditioned.
The shopping is out of this world. The food is ridiculously good. Even though you don't speak the language people are friendly enough to help you Click To Tweet and it's relatively easy to find what you are looking for.
Negatives: Things are different here, you have to learn how they go. You probably won't understand much of anything. You probably won't know where to find anything. Things may take longer because of this.
6. Have you had the opportunity to travel much in Taiwan or in Asia?
I have not had the opportunity to travel much yet– I'm just starting out and traveling too far on my own still kind of scares me. I have traveled to some great places around Taiwan thanks to some amazing people I've met here!
I definitely recommend seeing Jiufen, Yilan, and hiking any of the mountains. See the night markets, temples, and shops in all the neighborhoods of Taipei– basically every MRT stop is a new adventure.
And it's cheap for those, (like me), on a budget! I do hope to travel to another country during the holidays, though, to stave off some homesickness. How's that for solving nostalgia?
7. Is there anything else you'd like our readers to know about?

Everyone will have their own experiences abroad. I know when I was getting ready to go, I was reading every piece of information available. There are horror stories out there, but there are also stories of great exuberance. Don't let either taint your thoughts. Go as a completely blank slate– no expectations!
8. Do you have any favorite blogs or websites about Taiwan that you'd like to share with our readers?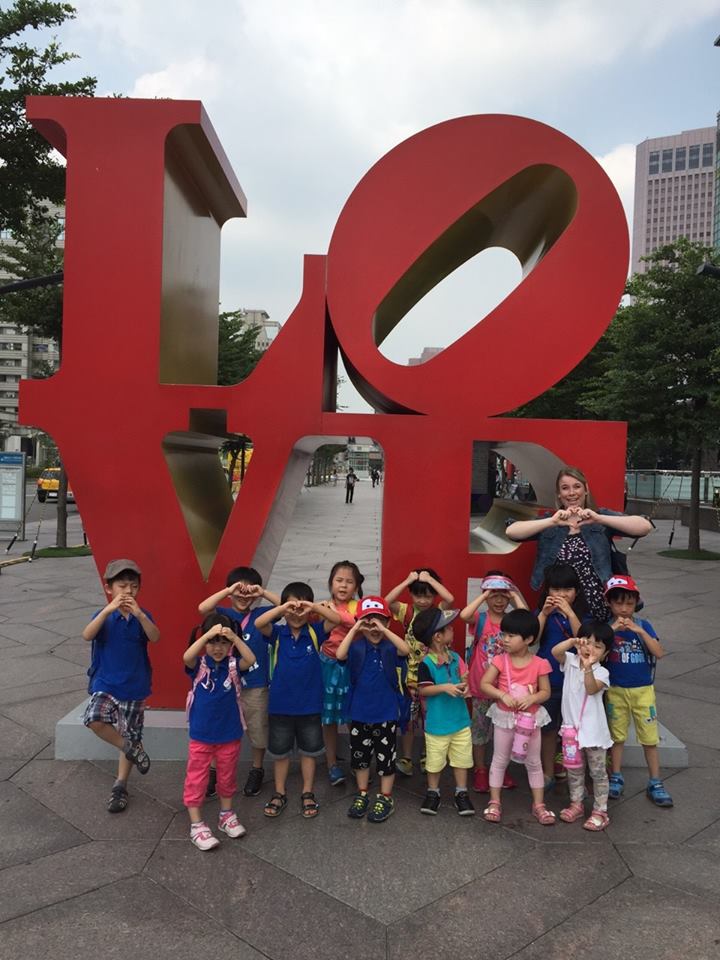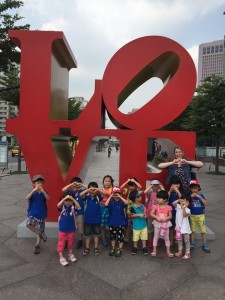 Forumosa is a huge help– it's a long running forum people can post questions about where to find things in Taiwan.
rent591.com.tw — A rental website the locals use. It is in Chinese and sometimes the locals aren't too excited to rent to foreigners, especially if the foreigner doesn't speak Chinese. Your school can help in this case!
Bustracker Taipei– An app on your phone that tells you all about buses! This saved my life. You can search for the buses near you, each of those buses routes, and even directions: they will tell you which buses to take to get you where you want to go!
Various Facebook groups– The 'Looking for Roommates or Apartments in Taipei or Taiwan' group, 'Taiwan News in English', 'Delicious Taipei!' (blogs 'eatingintaipei' and 'jaysuneatstaipei' always have very good restaurant reviews), and I joined a handful of ESL Teaching Job groups to keep an eye on what other jobs offer.