Classroom Management and Control
The honest truth is, teaching can be a scary profession – especially if you've never done it before. You're given some training, told the principles of teaching and how your company wants you to teach, but once you get into that classroom it may as well be a jungle.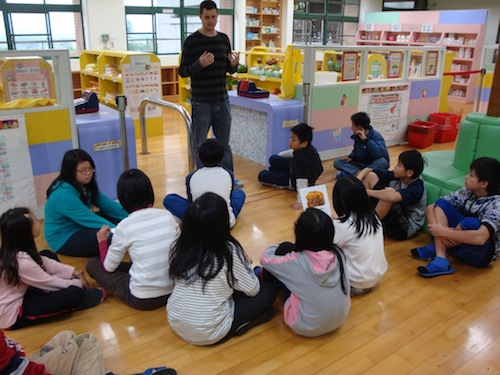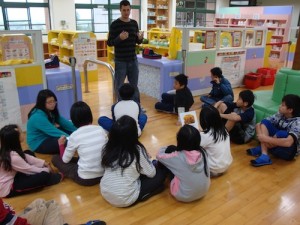 Okay, it's not that extreme, but it can be scary.
The good news is there are easy and efficient ways to manage your classroom that will keep you and your students sane. The key to classroom management is to keep your rules consistent and be firm with your rulings. The best things to remember is that you are a teacher first and foremost and you will make some decisions that your students won't agree with.
Classroom management varies for each group of students and for every teacher. I find for the teachers who have a consistent classroom and students every day, I like to recommend separating management into three sections that incorporate different techniques: morning, post-lunch/recess/nap, afternoon.
Morning
Classroom management and instruction begins even before students enter the classroom –  it starts just outside your door. If your students enter your classroom loud and noisy that's how they are going to start the day. The last thing you want first thing in the morning is a group of disruptive students.
If you are the one bringing your students into the classroom, your job just got easier. As you all are walking to the room, make sure everyone is respecting your hallway rules and each other, speaking in a normal manner and remaining calm.
Once you get to the classroom door, if there are students who are still having trouble understanding your line rules, have them remain just outside the door until they feel ready to enter the room.
For teachers who are in their classrooms and waiting for students to arrive just make sure you are catching them before they enter the door.
Make sure to maintain your rules throughout the morning and things will run smoothly.
Post – Lunch/Recess/Nap
With the exception of nap-time students, post-lunch/recess are when kids have the most energy. They're excited after chatting or playing with friends and are coming back to the classroom carrying that energy with them. Getting the class back under control is key to continuing teaching.
There are a many different ways to calm students down after lunch or recess. Have the students do a writing activity in different parts of the room. Do a read-aloud with your students or just sit them down for a quick story. Let students into the classroom in groups. Doing some breathing and stretching exercises will also help students cool down actively if they're really wound up.
Again, make sure your students are coming into the classroom understanding your rules. If their behavior goes against what you expect from them in the classroom sending a student outside of the group helps to refocus their energy.
Afternoon
It's been a long day and students are tired (you probably are too!). Students will likely not retain as much information at the end of the day when their attention and focus is draining. Easy fix. Do something active with your students, a Total Physical Response activity (TPR). Create a game that involves the day's lessons and gets students moving around the classroom.
Put sticky notes with vocabulary around the classroom with matching pieces of paper to go with it. Give students the matching papers and have them walk around the classroom finding the correct sticky notes. You can then have them try and say the words and possibly even define it.
Of course, there are tons of games you can create to get kids moving around. It's a great way to end the day and will leave the kids feeling fulfilled after a long day.
The beautiful part about teaching is the creativity it allows teachers to have. These are merely ways to keep your classroom in order, but the way you implement these strategies will vary greatly with each teacher. Go out there and make it your own!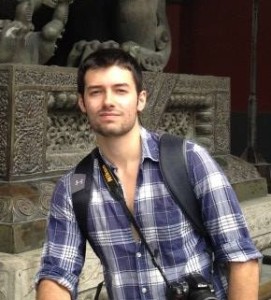 Vadim Rubin is an ethnic Belarussian learning to speak Mandarin Chinese. He is a coach, teacher, linguist, athlete, and an aspiring world traveler. As an avid volleyball player and coach, he spends a majority of his time on the court with sweaty volleyball junkies. Off the court he enjoys to travel, write, and teach world languages. In the summer of 2012 he traveled to Taiwan to study Chinese and wrote about his adventures in his blog: 三個月在臺灣 My Three months in Taiwan . He documented his adventures in Taiwan and China on his blog  Where's Your Inner Child? He is now back in Taiwan teaching English, traveling, and discovering what life has to offer. – See more at: Vadim Rubin, Author at Baltimore Post-Examiner