After Dark In Taipei: Nightclubs, Bars, and Eateries

Alright, you naughty little expats. I know you've been waiting for this article forever. Forget the sights, culture, and shopping scenes. What you want to know is where to party. There are a multitude of Taipei nightclubs, bars, and eateries for you to choose from, but these are some of our favorites in Taipei.
On the outside Taipei may appear tame and subdued (i.e., the streets aren't filled with drunk businessmen *cough* Korea *cough*), but hidden around the corners and in secret hallways, Taipei actually has some of Asia's best bars and party scenes full to the brim with cute expats, strong drinks, and late night eats. Have fun, you little party animal.
1. Omni (formerly LUXY)
Omni isn't exactly a hidden gem because it is huge, popular, and promotes itself harder than a high school girl on Twitter.
Nonetheless, when LUXY had its reign it was one of the most popular clubs in Taipei because of its good-looking liquor promoters (buff men who walk around shirtless handing out free shots to ladies), dance floors complete with stripper poles, and high-rolling men who pay extravagant fees for bottle service.
Omni is the new and improved upscale LUXY that features all of the great things that LUXY did but with a few more new twists of its own.
Clubbers beware: this club is prone to drug raids so be sure you have a valid ID with you when you visit this place and be careful who you befriend because some of the royalty that passes through this place might be on a police watch list. Party at your own risk.
2. Ounce Speakeasy Bar
Ounce is the coolest cocktail bar in Taipei, and even better, it's a speakeasy that's hidden behind a secret door in the back of a tiny café. Click To Tweet
If you're lucky enough to go when there's room for seating, you'll be escorted into the small, dimly lit bar where you can order specialty cocktails made by smooth-talking professional bartenders.
If the place is too crowded, the doorman will take down your number and call you when a spot opens up. As a person who went, saw, and conquered this bar, I can tell you that it's definitely worth the wait.
3. ATT 4 Fun
This giant building is the best place to head to when you're in the mood for dancing, drinking, and club hopping. The more popular venues even house concerts to some pretty cool performers. (Don't mean to brag, but I saw Lil Jon at ATT 4 Fun. What a crazy show!)
If you're looking for a few Taipei nightclubs, bars, and eateries to visit, head to ATT 4 Fun. We promise you won't be disappointed with the selection there.
4. Café Dalida
One of the best areas by far in Taipei, The Red House in Ximending is home to a string of bars in the gay district. Café Dalida in particular is a must-see bar that offers delicious drinks, crazy good dancing music, and an amazing crowd of people.
Café Dalida is often open day and night, so if you have a hankering for some day drinking turned into night drinking, then this is definitely a spot that should be on your hit list.
The Red House is also the main hub for where most of the Gay Pride after parties take place. Tapei still hosts the biggest gay pride march in Asia and is definitely a must visit, whether gay, straight or all that's in between.
 5. Triangle
Triangle offers live music performances and a selection of Taipei's finest DJs, including DJ Marcus Aurelius, the undisputed King of the Nightclubs here in Taiwan. Triangle is one of the biggest night club scenes in Taipei. It offers an uplifting warehouse style live venue providing a refined experience among a vast and matchless genres of music every week!
台北市中山區玉門街1號 (MAJI MAJI集食行樂)
Taipei , Zhongshan District , Yumen Street , No.1 (Maji Square)
Triangle is located next to a Merry Go Round. Other establishments near us include Butchers Kitchen, Three Lions Inn, and Popeyes.
6. EPL (Eat, Play, Love)
EPL Steakhouse & Lounge – Eat, Play , Laugh offers fine dining in a luxurious garden setting! If it's romance that you're looking for, this is the perfect place to woo your love with EPL's steak and seafood menu. EPL's menu has something for everyone to enjoy, including vegan pasta, custom cocktails by CJ, and so much more.
Not only is EPL a lover's paradise early in the evening. By 10pm, the DJs are on and the restaurant transitions into a full on lounge with lots of activities for guests, including a giant screen tv, a dance floor, beer pong, and a number of other activities that will keep you having fun all night long.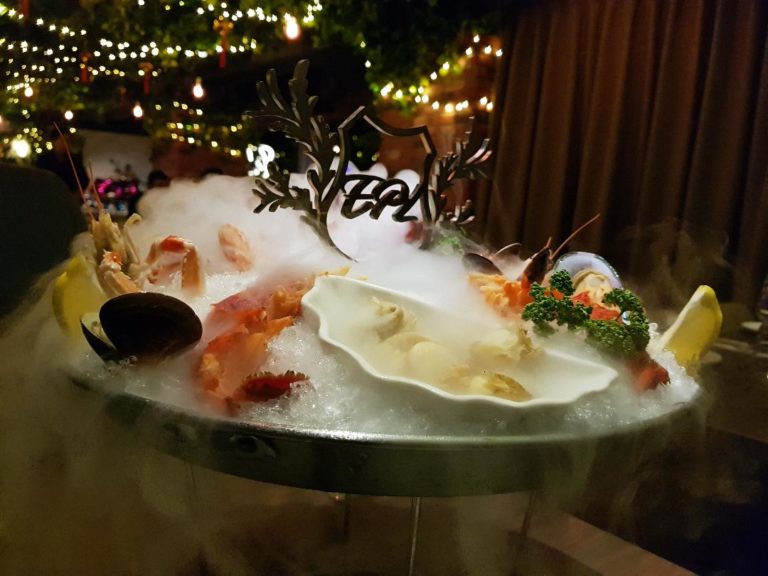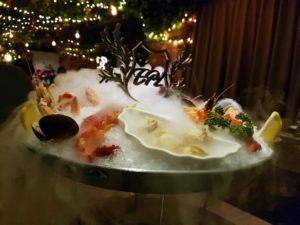 Calling all drunkies, foodies, and gastronomy experts! What establishments would you add to this naughty after dark list? Share your answer with other expats in a comment below!