Teaching At A Chain School

As you consider teaching English abroad, you are sure to come across a lot of discussion of chain schools. These major schools have dozens of branches, and employ huge numbers of English teachers, so there's no ignoring them.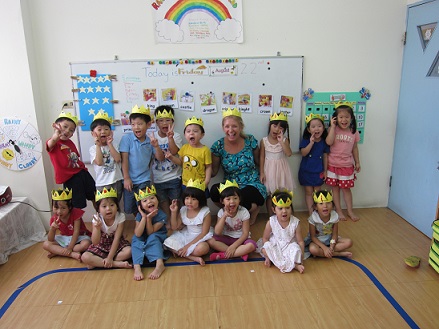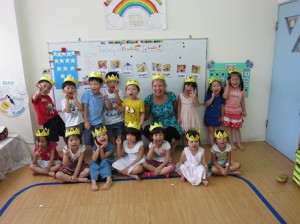 Some teachers hate them and rant about nightmare experiences. Some teachers love teaching at a chain school and have nothing but good things to say about them. Still others are more or less indifferent.
There's no doubt that teaching at this type of school has its benefits and drawbacks. Let's take a more objective look at the pros and cons of teaching at a chain school.
Pros of Working at a Chain School
Training and Support
Chain schools typically have pretty extensive training programs. They want to make sure that all of their teachers are performing at a high quality, and are well-trained in the curriculum. For example, some major schools chains in Taiwan conduct a week-long in-house training for all of its new teachers, covering classroom management, games, grammar, and a number of other subjects that new teachers need in order to be successful.
Chain schools also have great support networks and resources for their teachers. Often, they will offer assistance filling out and submitting your visa and residency paperwork, finding an apartment, and adjusting to living in a new country.
Materials
Chain schools have the resources to develop and print their own complete curriculum. The textbooks, lesson plans, games, and supplemental materials are highly standardized across all of the branches. This makes lesson planning a lot easier, as the lessons follow a predictable and pre-determined structure. For a new teacher, having all of your materials and lesson plans handed to you will make your life much, much easier.
Reliability and Good Hours
You can rest assured that chain schools are going to be around for a while, that they are going to pay you on time, and that they are going to give you the support you need to make the most of your time teaching. Because they are such huge operations, they also have plenty of teaching hours available. Smaller schools often struggle to give teachers a full schedule, and many employees of small schools have to find a supplemental teaching or tutoring job. With a chain school, finding enough hours is much less of a concern.
Fun Events
Because chain schools are huge companies, they often throw some pretty cool events and parties. Some chains throw Chinese New Year Celebrations that include a multi-course meal, raffles, dancing, and the chance to socialize with hundreds of teachers from all of the branches. You've got a huge network of fellow teachers to meet and get to know.
Cons of Working at a Chain School
Materials
What is a pro to some will actually be a con to others. With standardized materials and curricula, some chain schools leave their teachers little room to be creative or bring their own ideas to the classroom. For experienced teachers, this restriction can be very frustrating and limiting.
High Turn-Over Rates
Many teachers move on from their chain school after a year or two at the most. They do this in favor of taking their experience and ideas to a smaller school that give them more freedom. With that said, just as many teachers move up the chain of command at their chain school and end up in head teacher or management positions. Some of these schools pay their senior teachers really well. It all depends on the school and what kind of opportunities are available though.
There is no one right answer to whether teaching at a chain school is right for you, and a teacher who might be miserable teaching at one branch of a chain school would have an absolutely amazing time teaching at a branch just a few blocks away. Each chain, and each branch within the chain school, is very different, and whether teaching at one is right for you depends on what you are looking for.