Traveling to Jeju

Traveling to Jeju is something everybody should do if they ever find themselves traveling and working in Korea. There are many beautiful and wonderful places in Korea to visit, but Jeju comes out on top for me. 
Before coming to Korea and once you arrive, there will be a few places you'll be familiar with after having heard several mentions. Those are; Seoul, Busan, and Jeju Island. The capital Seoul is renowned for being the country's financial, cultural and entertainment hub.
Busan is commonly agreed to be the 2nd most popular city and lies directly on a beach with illuminated skyscrapers in the background and is a multi-faceted hub in its own right. Then there's Jeju island, home to UNESCO World Heritage site Hallasan National Park, which features Korea's highest mountain peak.
Jeju is the Korean getaway island, boasting several beaches, stunning naturally developed landscape, and numerous landmarks. I've even heard Koreans call it the "Hawaii of Asia."
Then again, so have the Chinese and Philippine for their own islands. Nonetheless, Jeju is a beauty that needs to be seen while in Korea, so here are my recommendations on this widely spread-out land mass.
Jungmun Beach
Needless to say, there are a ton of beaches around Jeju, which is not too surprising as it's an island! They each have a different feel to them, certain to appease the varying interest of many.
One that stuck out to me though was Jungmun. A huge beach with a beautiful rock formation serving as its backdrop, and active waves sure to satiate the avid surfer or wakeboarder.
No board is even needed though as you can just jump in and play around in the beautiful waves. There's a convenience store and buffet style restaurant nearby, so food and drinks are right there when you need them.
Cheonjeyeon Waterfalls
One of the more popular sites on the island, Cheonjeyeon offers three falls situated within a lovely horde of vegetated land. Fall numbers 1, 2 and 3 are aptly named "Cheonjeyeon Falls, the 2nd Falls, and the 3rd Falls."
They're interconnected as the water from the first fall creates the stream to make the second, which continues to the third. Overlooking all three is the arched Seonimgyo Bridge, designed with 7 goddesses called "nymphs" playing guitars, an ode to a Korean legend.
Seongsan Ilchulbong
Meaning "Sunrise Peak", this UNESCO World Heritage site is a shallow cone crater which was created thousands of years ago from the hydrovolcanic eruptions. I have to show my bias here, as this was my favorite part of the island and say that this is the one site that is a definite must-see.
Staring up from the ground you will see that the crater has an uneven, rocky formed body covered in greenery, from here you can really take in the natural beauty of this part of the world.
The surrounding area and water elevate its aesthetics even more, which is peaked by the 25-minute hike up to the top to see the island stretch for miles. Be sure to stop at some of the various food stands while there and try Jeju's pride, Hallabong (mandarin orange), in an icy drink form along with the black pig skewers.
Manjanggul Lava Cave
Another UNESCO site is the 13,422m long lava cave, 1km of which is open to the public. The caves were naturally formed from volcanic lava and as you walk through and read the information you will find a wealth of knowledge is available about how these caves were formed.
With rugged grounds and a dark, cold, moist interior, this is the true cave experience. Although it is mostly wide, there are several narrow areas which may pose a scare to the claustrophobic. The walk to the end and back is about 45 mins at a normal speed.
Monkey Beach Bar
Sightseeing and visiting the beaches are a great way to pass time, but at some point, you may want to let loose and Monkey Beach Bar is the place to do it. It's more than a bar, it's a lounge, club, and arcade.
There's a neon beer pong table, darts, indoor waterslide (yes, a waterslide), and a pit of those foam balls you used to play in at arcades when you were a kid. The music is bumping, the staff is fun and get involved with the crowd. This is an adult playground, and an all-around fun night out on the town.
Jeju is a true island but seems more like a miniature country. It's really spread out and can take 45 minutes to an hour to get to opposite sides of the island. It has its rural areas and has a developed downtown area that is reminiscent of some of the country's big cities. It's a great getaway within Korea, that still feels like you're away from Korea.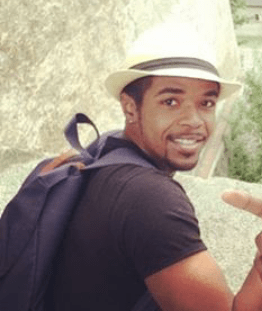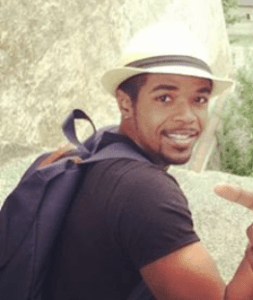 Kenneth is a Travel and Teaching Blogger. Kenneth began his ESL teaching adventure in Prague, Czech Republic before his far east journey to the ROK (Republic of Korea), better known as, South Korea. You can call him an avid traveler or a dedicated teacher, but the title he's most proud of is "Bonafide Foodie." Always seeking the signature tastes of other cultures is a true passion, and he's got pictures to prove it. Ultimately, however, Kenneth's main goal is to share those real personal teaching and travel experiences that YOU can relate to