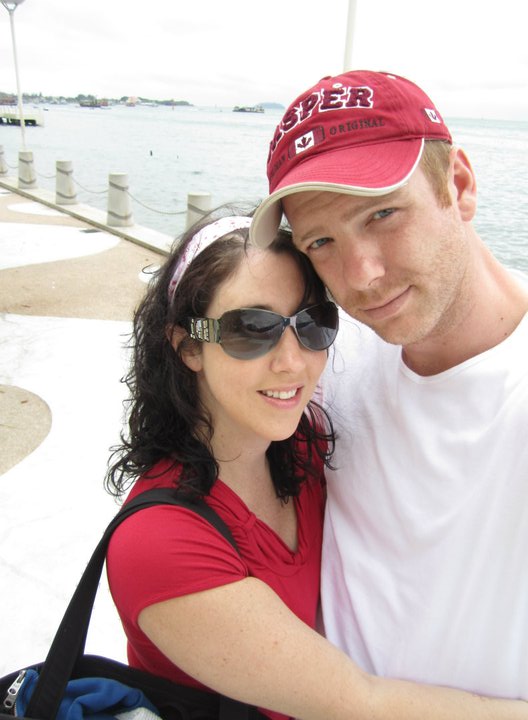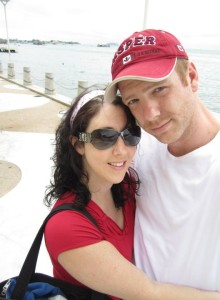 Carrie Kellenberger 
Who am I? People ask me this all the time, and you'd think that it would be an easy question for me to answer. The truth is that I wear a lot of hats. I'm a self-proclaimed autodidactic with a deep love for all things related to travel and culture. Whether it's long, slow journeys or quick weekend jaunts, I travel every chance I get and I've been all over Asia.
I also love the arts, and I express myself creatively through my writing, photography, music, and art.
I've worked as an ESL teacher in China and Taiwan, and in 2007 I starting working full-time as a professional writer and editor. My husband and I have been a part of the Reach To Teach team since 2006. We became the new owners of the company in June 2012.
My job allows me to combine my love for Asia with my love of meeting new and interesting individuals from all over the world. It's very rewarding to be able to work directly with teachers to help them realize their dream of teaching abroad.
My personal goal is to ensure that every teacher I work with experiences the same positive things that I experienced during my year abroad.
Why Asia? First off, I love to travel Asia. Furthermore, Asia allows me a great amount of freedom. I have time to explore interests that I didn't have time for back home.
I love challenges and I thrive in situations that require me to think on my feet and fend for myself. When it comes to me, there will always be something to work on, something to fix, something to improve on, and something to change. I am constantly pushing boundaries and moving forward. I believe a person's greatest challenge lies in their ability to adapt. If you can do that, then you can do anything.
I like China for its diversity, its ancient history and its people. Oh, and the food. Yes, I live for food! I like to say that I came of age in China. Moving abroad really helped me to figure myself out, and I learned a lot about myself during my first two years overseas.
Every day was an adventure, and I loved what I was doing, but at the same it was one of the most disorienting and difficult experiences of my life. Try to imagine a normal day in your life back home and change every little thing about it and you might get an idea of what life was like in China for me during my first year. Every moment was a challenge from riding the bus and going to the post office to ordering food and booking train tickets.
Taiwan, on the other hand, is a dynamic mix of ancient culture and tradition wrapped up in modern lifestyle. Life is easier here, but I don't know if I'd say that if I hadn't lived in China first. I still run into a lot of challenges here, but I've had time to figure out how to deal with those challenges, so life here doesn't seem nearly as complicated as it was in China.
My husband and I been here since 2006 and we're still finding new and interesting things to do. I especially like Taiwan for being such a great destination for outdoor and adventure sports. Cycling, hiking, surfing, hang gliding, there's no limit to the amount of fun that can be had on this tiny island in the Pacific Ocean.
A few tips on living the good life in Taiwan:
Where to go: Local temples are tucked away on every block. You'll be astounded by the riot of colors and textures, and intrigued by the stories of the mythical characters that decorate the Taoist temples. For the more demure, Confucian temples are nice places to retreat to when you need some time to reflect.
There are plenty of hiking trails in and around the city. Yang Ming Mountain in Taipei provides a beautiful respite from the hustle-bustle action in Taipei, and don't miss the hot springs and spas in Beitou, which are great places to sit back, relax and take it all in.
Make sure you take a ride on Taiwan's High Speed Rail. It can whisk you to the other end of the island in under two hours! You can literally finish teaching on a Friday night and be on the beaches by Saturday morning if your heart desires. And if you're part of the Saturday morning work crowd, have no fear. Northern Taipei has some amazing beaches that can be reached in under an hour's time.
Where to find food: Taiwan is well known for its food culture. They say there are two national pastimes in Taiwan: shopping and eating. In Taiwan, you can shop and eat to your heart's delight on any night of the week at any number of night markets all over the island.
The food is incredible as are the cheap prices on everything from clothes and accessories to the proverbial kitchen sink! You'll also find five-star international restaurants of every kind in Taipei, but I also like to hit up department store food courts or the train stations for cheap, clean and delicious food.