Teach English for SMOE Program in Korea

UPDATED October 2021
Why teach English for SMOE?
Public school positions with the SMOE (Seoul Metropolitan Office of Education) are some of the most sought after in Korea. Seoul, the capital of South Korea, is a dynamic, modern city with activities of interest for anyone!
If you want to experience a large Asian city at it's busy, energetic best, Seoul is for you.
SMOE stands for Seoul Metropolitan Office of Education.
The program was established in 2005 to provide English education to public school students in the Seoul metropolitan area with the eventual aim to place a native English speaker in every school. There are currently hundreds of ESL teachers in Korea teaching for the SMOE Program.
Benefits of working for SMOE Program in Korea
Teaching English for public schools in Seoul offers many excellent benefits. In addition to the standard benefits of a reimbursed flight, accommodation and contract completion bonus (one month's salary), SMOE teachers also receive the following:
A competitive salary based on qualifications (2.1-2.7 million won / month)
18 days of paid vacation
Free housing (utilities not included)
Reimbursed roundtrip flight
Settlement allowance of 300,000 won
A completion of contract bonus
Full health insurance (50% of the costs covered by the SMOE Program)
Orientation and training
A teaching job directly in Seoul! If you want to live in a large, bustling Asian city, Seoul is a great choic
Judith Villarreal - 2014 - Teaching with EPIK in South Korea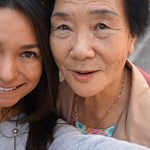 I couldn't have chosen a better recruiter. I used Reach To Teach to teach in South Korea August 2013, and I'd gladly recommend them to anyone looking to teach abroad. The staff is kind, patient, knowledgable, and organized. My personal recruiter walked me through the entire process and was always ready to answer any questions or concerns I had during the application process. What really sets them apart is their genuine care for the teachers they help land jobs abroad. They send out personal emails throughout a teacher's stay in a foreign country to make sure everything is going smoothly. I've been in Korea for 7 months now, and I am still in regular contact with my recruiter, who I now consider a friend. Reach To Teach is a great recruiting company!
NIIED - National Institute for International Education
EPIK - English Program in Korea
ESL Training Provided by the SMOE Program
All SMOE teachers will attend a mandatory 10 day professional training session in Seoul. Teachers will attend this training session upon arrival in Korea. The orientation period is not included in the term of employment and as such is unpaid.
Teachers will learn about the Korean Public School system, their role as English teachers, life in Korea, among other useful topics. Attendance at orientation is a required condition of employment for all candidates arriving to teach English in public schools in Korea. Training week is also a great time to meet new people!
Who is eligible to work for the SMOE Program in Korea?
All applicants to the teach English for SMOE program must have one of the following:
Be a Native English Speaker with citizenship from one of the seven main English speaking countries (Canada, USA, Australia, New Zealand, South Africa, United Kingdom, Ireland)
Hold a Bachelor's Degree from a University or College
Have a clean criminal record from your home country (required by the South Korean government)
You MUST also have one of the following:
TEFL/TESOL/CELTA certificate of 100 hours or more (SMOE gives preference to applicants who have a 20 hour in-class teaching component)
BA Degree in Education with a major in Teaching, TESOL, Second Language Studies, or Education
MA Degree in Education with a major in Teaching, TESOL, Second Language Studies, or Education
Teaching license in your home country
1 year of full time formal teaching experience
Note 1:  If you don't have a BA in Teaching, TESOL, Second Language Studies, or Education, you can still qualify for the SMOE program be getting a 100+ hour TEFL certificate. Get your 140-hour combined TEFL class here.

Responsibilities of English Teachers for the SMOE Program
Public school teachers in Korea conduct beginner to intermediate English language classes with a Korean co-teacher. SMOE English teachers are required to teach 22 classes per week (varying from 40 – 50 minutes each). Your responsibilities as a Korean public school teacher will include:
Conducting English classes in cooperation with the Korean teacher
Preparing teaching materials and activities for your lesson plans
Helping your school with the creation of teaching materials related to teaching English!
Assisting with activities related to learning English and other extracurricular activities. (Judging a speech contest in English, voice recording for English listening comprehension tests, conducting English conversational classes, etc.)
Start Dates and Working Hours for the SMOE Program
The period of employment for public school teaching jobs in Korea is one-year, starting from the first day of employment in Korea. Public schools in Korea have two start dates per year at the beginning of each semester.
The 1st arrival date is at the end of February while the 2nd is at the end of August. Teachers will generally work 8 hours per day including lunch, for 5 days a week from Monday to Friday. Teachers will have 22 teaching hours per week in the classroom. You do not work on Saturdays, Sundays or National Holidays when you teach at a Korean public school.
SMOE Salary Scale for Teaching at Public Schools in Seoul
Salary for English teaching jobs at SMOE public schools depends on a combination of qualifications and experience. The guidelines are outlined below:

Teaching English for SMOE will guarantee you a teaching position within the city of Seoul. SMOE cannot guarantee placement within a certain area of the city.
The Reach To Teach Community in Korea
Reach To Teach has a great community of English teachers in Korea. If you feel overwhelmed by the thought of moving halfway across the world, you are not alone. With new teachers arriving each month there will be many opportunities to meet new and interesting people.
Teaching English in South Korea – Get Advice from the Experts!
Everyone at Reach To Teach has taught English abroad. We understand the anxiety that comes with considering a move to work for a public school in South Korea. We want to hear any questions you have about working for public schools in Korea! You need to feel as comfortable as possible with your decision.
Leaving your home country to teach English in Korea is an exciting and adventurous choice. It's important to be sure you have as much information as possible so you can concentrate on enjoying your year (or more!) teaching English in South Korea.
Don't forget to Pin It so you can refer back to this page!