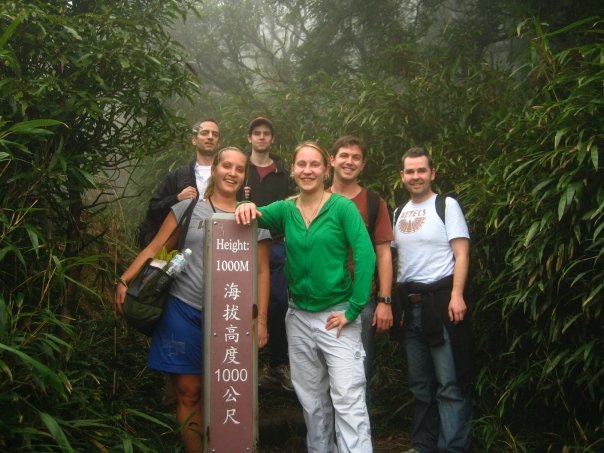 Hiking Yangmingshan
We're slightly biased, but we have always thought that Taipei is one of the best cities to live in, not only because it's convenient and ultra modern, but also because it offers easy access to nature. Yangmingshan offers immediate access from Taipei City.
This is also one of many reasons why teachers choose to teach English in Taiwan. The amount of things you can see and do in Taipei is truly breathtaking when you consider the tiny size of this island in the Pacific Ocean.
Getting away for a weekend is as simple as hopping on the bus or the MRT.
Yangmingshan National Park
Yangmingshan National Park borders the north side of Taipei, offering a series of undeveloped mountains that are perfect for exploring. This beautiful mountain offers many exciting trails that lead you to places of peaceful solitude.
Yangmingshan is one of eight national parks in Taiwan. The park grounds encompass the following districts: Beitou and Shilin Districts in Taipei; and Wanli, Jinshan and Sanzhi Districts in New Taipei.
Yangmingshan is famous for its active hot spring culture, as well as its gorgeous flower seasons. This is one of the best places in Taiwan to view cherry blossoms and calla lilies. Other points of attraction include Taiwan's tallest inactive volcano, Seven Star Mountain, as well as hiking trails, sulphur deposits and fumaroles.
How to Get There
Bus 260 stops at Taipei Main Station, Jiantan and Shilin MRT stations. It will drop you at the bus depot on the edge of the national park. Once you're there, get on #109, which is a mini bus that travels in a loop around the park.
Take the MRT directly to Beitou Hot Springs by hopping on the red line and riding it to Beitou or Xinbeitou.
Reach To Teach Hiking Photos
Click on an image to see the full photo. As you can see, we had a lot of fun that day!
Return to Reach To Teach Event Photos