If you do not see Singapore on our Job Board, this means we do not have any open positions in Singapore at this time. 
Teach English in Singapore!
Experience a diversity of cultures in one of the world's cleanest and most beautiful cities.
Singapore's beautiful tropical weather, diverse culture, and incredible food culture are just a few of the things that this island city-state has to offer. Singapore is small and densely populated, but it is known as one of the world's safest and cleanest cities.
Despite being home to more than 5 million people, over 50% of Singapore is comprised of nature reserves and parks. It's green and very Westernized. With that said, Singapore is still different in terms of culture and lifestyle. You'll meet people from different backgrounds and beliefs everywhere you go.
Teachers in Singapore earn one of the highest wages in Asia. ESL teachers in Singapore earn approximately $SGD4,000+ per month (housing stipend included in your monthly salary) and they enjoy an extremely low tax rate (around 2%).
You are responsible for your own taxes, which means that you need to budget and make sure you've saved enough over the year to pay off your tax bill when the time comes.
Singapore has earned a reputation for being an expensive place to live. While this is true, you'll earn enough to live comfortably in Singapore.
If saving money is important, you might consider sharing a flat with someone or getting an HDB flat, where you can rent a room for as low as $500USD per month.
Day-to-day living in Singapore is fairly cheap, but if you like to shop or spend your weekends out, Western meals and alcohol can be quite expensive. Delicious Singaporean style food can be purchased for as little as $3USD at food courts and hawker centers.
Reach To Teach Singapore Teacher Interviews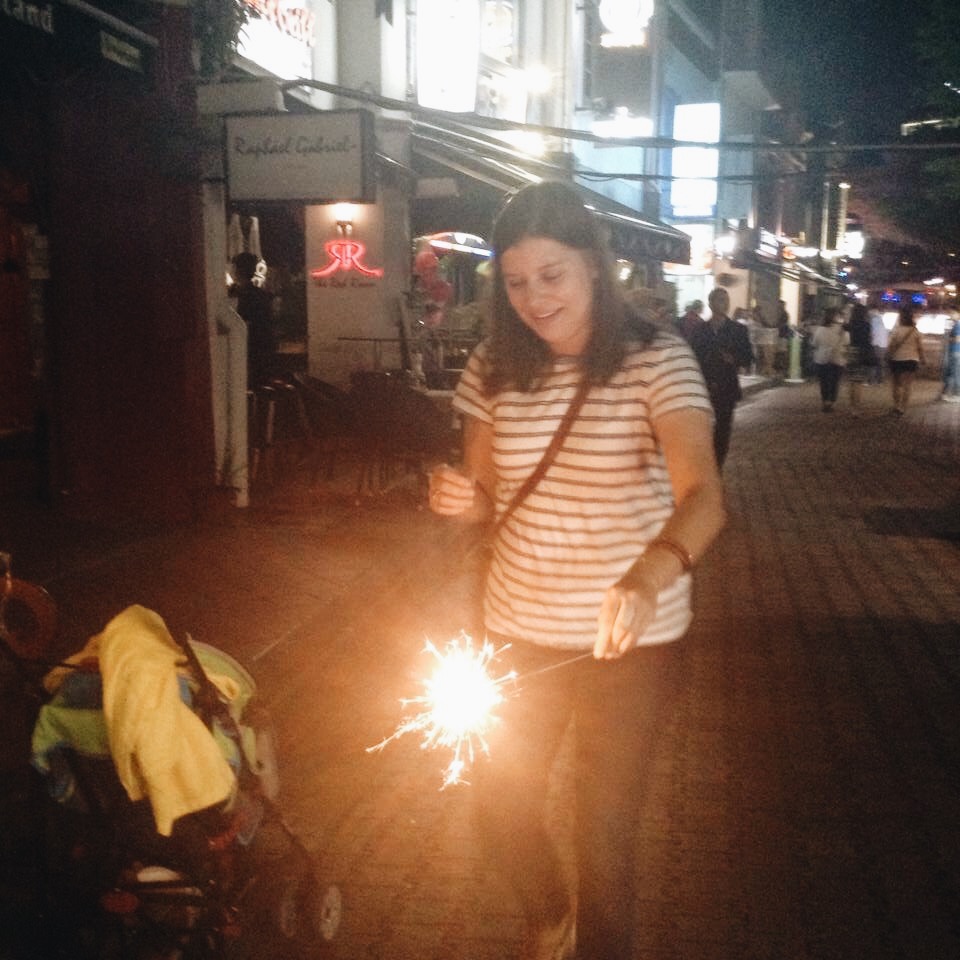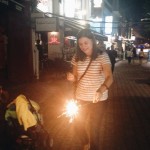 Introducing Sara Moulten, a Reach To Teach teacher who has been living and teaching in Singapore since summer 2014. Transitioning from the island life of New Jersey to the island life of Singapore has had its differences, but Sara has adjusted to life in Singapore with ease.
Read on to learn more about her experiences teaching and living in Singapore.
One of my favorite things about teaching in Singapore is how multicultural the students are. I am always fascinated when I hear them speak their mother tongue to their mom or dad.
Click To Tweet
English Teaching Jobs in Singapore 
You will be teaching reading and literacy skills to children between the ages of 3 and 13. Full training is provided.
This position involves teaching reading, writing and comprehension skills to children. This is NOT an ESL position or a general teaching position. This school is an enrichment center for teaching reading and pre-writing skills to students in Singapore who are native English speakers.
Teaching experience is preferred, but not required. You must be willing to commit to a two-year contract.
Requirements to Teach English in Singapore
Native English speakers from Australia, Canada, New Zealand, South Africa, the UK and the USA.
A BA in Education or a valid teaching certification from your home country
One year of formal teaching experience in your home country public school system in English or in Mathematics.
You must be willing to commit to a 12 month contract.
Interested applicants should have a minimum of $3,000USD – 4,000USD in savings before they arrive in Singapore to offset the costs of getting set up.
Typical Job Duties of an ESL Teacher in Singapore
Your ESL job duties will include the following:
Up to 33 (60 and 90 minute) classes per week (Most teachers average between 25 and 27 hours per week)
Parent-teacher meetings and professional development days
Be responsible for providing a safe and fun learning environment for your students
Visa Requirements for English Teachers
Your employer will assist you in applying for your Employment Pass. You must have a full BA and police clearance from your home country to teach legally in Singapore. A TEFL certification is preferred. All teachers must be registered with the Ministry of Education, and you'll need your original degree and transcripts with you when you apply. The whole process if fairly easy if you have all the proper paperwork. For more information, please visit the Ministry of Manpower website.