Taiwan Links: Living and Teaching English in Taiwan
Teaching English in Taiwan Sites
We hope some of the below links will be helpful to you. Please check back as we continuously update this page. As always, if you have any questions, please write to Carrie@ReachToTeachRecruiting.com.
– Taiwanease.com offers Taiwan forums, directory, event listings, classified and more!
– Move To Taiwan – Start Your Incredible Adventure Today
– Information for foreigners living in Taiwan
Taiwanted
Need to find something here in Taiwan? Whether it be a job, apartment, TV, language exchange, or even a personal ad, this is the place to look!
Dave's ESL Cafe
The center for teaching ESL (English as a second language). The individual country forum for Taiwan is a good place to ask questions, however they tend to be overly negative.
A food journal and restaurant guide for Taipei.
This is a relatively new site, but it looks promising! A guide to drinking in Taipei.
Taipei 543 – Random stuff about Taipei from a talented group of Taipei writers and photographers.
Lonely Planet – The king of all travel sites. Most people don't leave Taiwan for another country in Asia without a handy "LP" by their side.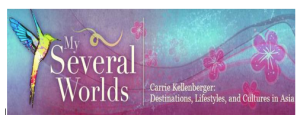 Teach and Travel with My Several Worlds – Written by a Canadian expat living in Asia since 2003, this informative page has all sorts of great information about teaching abroad.
Visa Hunter – Up to date visa information for travelers heading to Taiwan. This site provides information on many different countries around the world.
We View Taiwan – An excellent vlog (one of the best we've seen) about travel and things to do in Taiwan.
How To Add Your Site
To see your teaching, language, Asia travel or other related site listed here for free, FIRST add a link to our site from yours using the details provided below (scroll down a little further for the actual HTML link code). Once you've added our link, please write to Carrie@ReachToTeachRecruiting.com. She'll assist you in getting your link up on our page.
URL: http://reachtoteachrecruiting.com/Teach-English-in-Taiwan.html
Link Text: Teach English in Taiwan: ESL Jobs
Description: Reach To Teach helps you find an ESL teaching job with a reputable school that meets our standards for high quality English teacher positions. You can apply for jobs teaching in Taiwan, China and South Korea. We also provide support throughout your experience overseas in Asia.
HTML Link Code: