Teach in Thailand
[Updated February 2023]
What can you expect if you decide teach English in Thailand?
Stunning nature reserves, modern bustling cities, ancient temples, and beautiful beaches are just some of the main attractions that you're going to get up, close and personal! A sun-drenched country with friendly locals and lots to see and do, Thailand is a stunning country where gleaming skyscrapers and cutting edge technology mix and mingle with its ancient cultural roots and heritage.

Thailand an excellent place for expats and teachers to live in, offering a low cost of living, beautiful weather year-round, and friendly locals. Obviously there is a huge range of things to see and do in the Land of Smiles.
ESL teachers can find plenty of opportunities both in and out of the classroom. From lounging on a beautiful island, snorkeling in crystal clear waters to jungle trekking and exploring exciting city markets, you'll very rarely want for something to keep you occupied in Thailand.
While you're teaching in Thailand, you'll still more than enough opportunities to immerse yourself in Thai culture, study the language and enjoy everything that this beautiful country has to offer.
What qualifications do I need to teach in Thailand?
You must be a native English speaker
A bachelors degree
A 120-hour TEFL
A clear criminal background check
If you're interested in teaching at the university level, you must have a Master's degree, preferably in Education
Your salary as a teacher in Thailand will be more than enough to live a comfortable lifestyle and save for trips around Thailand and to other places in Asia.
In 2020, a university degree is pretty much the norm now and it is a requirement for most teaching positions now. The average salary for teaching in Thailand is between $900 and $3,500US per month depending on your experience and qualifications. ~Reach To Teach
Most teachers end up teaching in Thailand at private language schools or within the Thai public school system.
At first glance, teaching may not seem like a demanding job, but don't underestimate how challenging being in front of a classroom of children can be. It takes careful preparation and real caring for your students.
Teaching English to young students is an important responsibility, so you'll need to plan carefully for your classes, show caring for your students, and be aware of your students' different learning styles and abilities.
We always encourage and interesting and engaging classroom atmosphere. Additionally, you will also be spending your time administering tests, grading papers, and participating in staff meetings alongside your co-teachers.
Feel free to visit our Job Board for further teaching opportunities with Reach To Teach! We want to help you on your next adventure teaching abroad!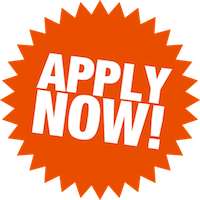 Add these things to your bucket list!
Thailand is the number one tourist country in Asia and for good reason. Simply put, it's a stunning experience all around. Teaching in Thailand isn't all about teaching though. Here are some things that our teachers enjoy doing during the first year abroad in Thailand!
Dine al fresco in one of the most exciting cities in Asia
Join one of Thailand's numerous photography groups and connect with other artists
Experience Bangkok's nightlife and dance the night away
Visit Wat Arun at sunset
Visit the Grand Palace in Bangkok
Go island-hopping or take a boat cruise out to a deserted island for a beach picnic
Visit Thailand's Hill Tribe villages
Join in the fun at Asia's largest water festival at Songkran/Thai New Year water festival in April
Shop until you drop at night markets and day markets all over the country
At Khao Sai Dao Waterfall, visitors can explore a wildlife sanctuary, as well as an astonishing 16-level waterfall that flows year round.
Visit the White Palace in Chiang Mai in Northern Thailand
Volunteer at a wildlife sanctuary in Thailand and learn how to care for some of its amazing animals
Experience a tuk-tuk ride anywhere on the island. It's the ultimate Thai experience!
Try Bangkok's alternate highway route through the city by taking a long boat down Bangkok's Chao Phraya River. This taxi boat system picks people up and drops them off at points along the city and it's a great way of seeing the city from the water
Visit a floating sea Gypsy village
Try all the street food and wash it back with an ice-cold Singha
Try a traditional Thai massage
A day trip to the royal city of Ayutthaya is a short train ride from Bangkok. Listed as a World Heritage Site, the royal city is filled with temples and religious ruins.
The Temple of the Reclining Buddha, also known as Wat Phra Chettuphon Wimon Mangkhlaram Ratchaworamahawihan, is the resting place for a 43 meter long reclining Buddha.
Slingshot to Heaven – Bangkok's Giant Swing at 27 meters tall is standing amidst Bangkok's other skyscrapers. It was once used in annual swing ceremonies.
Take a Muay Thai boxing lesson
Book yourself into a jungle trek in Northern Thailand
Join an island yoga class and find your inner calm
Explore the canyons of Pai. Although this trek is nowhere near as fabulous as the Grand Canyon, the canyons of Pai are a stunning way to see Northern Thailand
Go spider-monkey climbing in Koh Phi Phi and get a good workout in while you're at it
Eat all the pad thai you can find
Explore some caves in Krabi
Cross the Bridge on the River Kwai in Kanchanaburi province. While you're at it, learn about the province's dark past. WW2 prisoners of war were forced to construct a railway line from Thailand to Burma by Japanese soldiers. The bridge acts as reminder to the 7,000+ men who gave their lives to construct this railway line.
Khao Yai National Park's Bat Caves are located in Thailand's second largest park, Hin Tung. Visitors can see thousands of bats in these caves and watch as the bats come out to hunt at twilight. The site is so unusual, it has been listed as a UNESCO World Heritage Site.