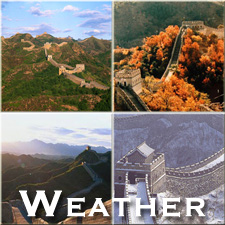 Hong Kong is located between the Tropic of Cancer and the north 35th parallel, meaning that the climate zone is subtropical. The weather in Hong Kong is fairly humid year-round.
Hong Kong experiences four distinct seasons: autumn, winter, spring, and summer. Between late September and end of November, Hong Kong experiences the autumn season with cool average temperatures of 72°F and 81°F and bountiful sunshine; this is the ideal time to travel.
Hong Kong's winter season occurs from December to February with cool temperatures averaging 57°F to 67°F along with dry conditions.
The spring season spans from March to mid-May with warm and humid average temperatures from 64°F to 77°F. A major concern for spring is reduced visibility due to fog and drizzle, which can create delays in air and water transportation.
Summer runs from late May to mid-September, producing hot and humid average high temperatures above 90°F. Summer tends to be the rainy with thunderstorms and typhoons.
The most disastrous weather pattern for Hong Kong is a typhoon, tropical cyclone or hurricane. The tropical cyclone and thunderstorm season ranges from May through November, with typhoons being prominent during the month of September. A typical tropical cyclone or typhoon brings high winds and heavy rainfall to the country. In order to maintain safety, the Hong Kong Observatory uses a Typhoon Warning Signal System to determine the level of threat. The signal numbers are 1, 3, 8, 9, and 10.
Signal number 1 means a cyclone is located within 500 miles of Hong Kong and may affect the territory. When the warning level is 3 or less, businesses remain open, but individuals should stay alert to fast changing weather conditions.
Signal number 8 means a gale or storm force winds in Hong Kong near sea level with sustained wind speed of 39 to 73 mph and wind conditions will persist.
Once a signal has reached a number 10, hurricane force winds are expected to reach above 73 mph and potentially gust above 136 mph.
When warnings reach a level 8 or higher, all businesses shut down. Employers do not require their employees to report to work unless it has been previously agreed upon. Once warnings have reached 9 or 10, only essential employees are to report for work.
[custom_button text="Apply Now!" title="Now Accepting Applications for English Teaching Jobs in Hong Kong!" url="http://jobs.reachtoteachrecruiting.com/apply/txBXrz/Teach-Young-Learners-In-Hong-Kong-No-Experience-Required.html" size="x-large" bg_color="#073e72″ text_color="#FFFFFF" align="middle" target="_self"]
Please share!