6 Insane Festivals Around The World
We travel to eat, to explore the world, and to explore different sides of ourselves. The best part of giving in to the itchy feet sickness known as wanderlust is the chance to learn every day.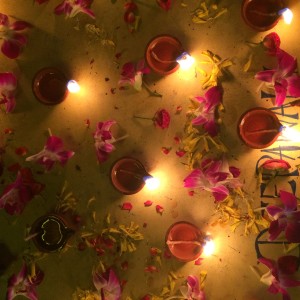 As we gear up for our newest adventure to a distant land, we devour as much information about the new country we'll soon visit (this is, after all, the age of information). Sometimes though, information eludes us, and during our travels we stumble upon a cultural festival we never heard of or get caught up in the midst of traditions that confuse us.
Before you get caught off guard and need to run for your life from bulls or save your new Dolce & Gabbana dress for a day when tomatoes aren't hurled into the streets freely, do your research.
You might find some strange and interesting holidays or traditions will take place during your visit. These 6 insane festivals take place around the world.
1. Tinku Fight Festival Celebrated in Bolivia
What once began as a combat ritual in order to shed blood for better crops has become a beautiful cultural dance over time. Tinku began as a ritual public fight where the goal was to shed as much of your neighbor's blood as possible.
The spilt blood and accidental fatalities were viewed as an offering of sacrifice for a good year of crops. Now this festival is celebrated with a unique combatant like style of dance with beautiful costumes.
2. Dia De Los Muertos Celebrated in Mexico, Parts of South America, and Parts of Central America
The Day of the Dead holiday is marked by its beautiful – if not slightly morbid – sugar skulls and skeleton figurines, which adorn the day. While it is celebrated in many areas throughout the world, it is most popular in Mexico where it is a public holiday. People take 3 days to remember and honor their deceased loved ones with the creation of alters and special Day of the Dead food offerings.
People take 3 days to remember and honor their deceased loved ones with the creation of alters and special Day of the Dead food offerings.
3. Monkey Buffet Festival Celebrated in Thailand
Although this festival is held to promote tourism, its strangeness cannot be denied. Local people of Bangkok hold a feast for the local monkey population of over 2,000. Visitors and tourists can look on as hungry monkeys help themselves to the special feast made just for them.
4. Up Helly Aa Celebrated in Scotland
Celebrated in the middle of winter to mark the end of Christmas season, Up Helly Aa is celebrated with mummers (performers), torchlight fires, and a march through the town.
5. Hadaka Matsuri Celebrated in Japan
As if we didn't think Japan wasn't strange enough already, now we learn that they have a Naked Festival every February where participants (mostly men) parade around in a Japanese style loincloth to celebrate the blessings of a bountiful harvest. Oh, Japan, I don't understand you.
6. Yuanshui Fireworks Festival
This one is truly insane and dangerous. Every year in a small town in Taiwan people gather to mark a time in Taiwan's history when there was an outbreak of Cholera, the local people called upon the War god Guan Di.
This festival is in celebration of Guan Di, and how do they celebrate? By heading into a field and lighting huge amounts of fireworks and throwing them at each other. People have to wear full protective clothing, usually thick coats and trousers, as well as a motorcycle helmet. This has become a large part of the culture in this area.
If you've traveled the world, what strange holidays and festivals would you add to this list? Share your answers with other expats in a comment below.