A Weekend in Taipei: Cultural

A weekend in Taipei can take you in many different kinds of directions. Last week we explored the more adventurous side to this city. This week we are going to delve into the many cultural activities that can sate the thirst of the most hungriest of culture vultures.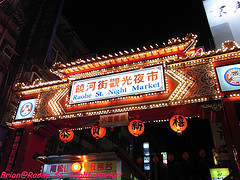 Taipei is a city that offers a range of activities to do and places to visit. Taipei is one of the most modern cities in Asia and attracts an average of 3 million tourists a year with its great food scene, night markets, contemporary-yet-traditional architecture and design, and natural beauty.
The city has something for everybody. Whether you're interested in enjoying the nightlife, seeing nature, delving into traditional Chinese and Taiwanese culture, or just walking around and eating street food, Taipei can accommodate.
Last week I introduced a few of the active and adventurous options around Taipei. This week I'll talk about some of the more cultural aspects of Taipei.
Although Taipei is a large modern city, there are bits and pieces of traditional Chinese and Taiwanese culture laid out around the sprawling metropolis.
Cultural
When one thinks of Taipei, culture may not be the first that comes to mind; however, this doesn't mean the city is a cultural dead zone, not at all. Contrarily, Taipei seamlessly blends traditional and modern culture into its metropolitan infrastructure.
Similar to the article about adventuring and staying active in Taipei, the following activities can be done in any order depending on your personal time constraints or interests. I will lay out events according to what can be done in the morning, afternoon/evening, and night, but these, of course, are just suggestions as well.
Morning
Museums in Taipei are aplenty. Taipei has a plethora of museums that exhibit a variety of art and historical artifacts. I believe museums showcase the traditional culture of a given country and also, serves as a beacon for national artistic expression.
With a wide variety of choices for museums, it's possible to see a number of different sides of Taiwan.
The National Palace Museum is a must-see for anyone visiting Taipei and wants to see dive into Chinese culture. The Palace Museum is located near Yangmingshan National Park and can be accessed by taking the MRT (Taipei metro system) to Shilin or Dazhi station and taking a bus from there to the museum.
The museum holds the oldest and most vast collections of ancient Chinese art in the world. During 1945-1948, when the fighting between the Kuomintang and Communists in Mainland China was at its fiercest, heads at the museum decided to send hundreds of ancient artifacts to Taiwan.
Thus, forming the now National Palace Museum. For more directions and information visit their website.
Taipei Fine Arts Museum is located in the Zhongshan District of Taipei and can be easily reached from the Yuanshan MRT station. It was one of Taipei's first contemporary art exhibits and is now visited by more than half a million visitors a year.
With continually changing exhibitions the Fine Arts Museum will have something that interests everybody. Going to see local artists' works at contemporary art museums are a great way to get a sense of the larger issues facing the nation and can give a deeper sense of how people see their national identity – something that is a constant battle in the Republic of China.
The National Museum of History near CKS Memorial Hall station also boasts an array of ancient Chinese and Taiwanese artifacts. The architecture of the museum is based on Japanese style construction and even has the beautiful Taipei Botanical Garden behind it.
After immersing yourself in modern exhibitions and Chinese antiquities, talk a walk around the botanical garden. Flowers also have deep meanings in Chinese culture, so definitely take the time to read some of the signs posted around the park.
Aboriginal Culture is easy to find in and around Taipei. Wulai City is a small river town on the outskirts of Taipei. The best way to get there is to take the MRT to Xindian Station and take the number 849 bus at Bus Stop B to the last stop, which will be Wulai.
This small city is best known for its hot springs and aboriginal Atayal culture. Take a walk around the small city and get a taste of aboriginal culture. The town has many shops selling artisan-made crafts, clothes, and local foods.
If the weather permits, and if damage from previous typhoons has been repaired, you can also take a gondola ride up to what used to be an Atayal aboriginal village. The waterfalls located around Wulai are also a stunning site to see.
Ketagalan Culture Center is a museum totally dedicated to the aboriginal people of Taiwan. There are 14 indigenous tribes that encompass Taiwan and this museum goes into detail about their customs and cultures. It also showcases works from Aboriginal artists. The museum is a good way to get a deeper understanding of Taiwanese culture. Plus, it's next to the hot springs!
Afternoon
Taiwan has two large expo parks that hold a variety of art galleries, exhibitions, live concerts, video game demos, and have an aesthetically pleasing design.
Huashan 1914 Creative Park is one such exhibition center. In addition to holding numerous exhibitions, the park has plenty of green space to come and relax for an afternoon – even better when there is a local band playing.
The park used to be a winery from 1916-1987 and was left abandoned for quite a few years until it was bought out by Taipei's cultural department and made into the rustic and artsy district you see today.
Songshan Cultural and Creative Park has a similar concept to the Huashan Creative Park with a different layout. The area used to be a tobacco factory in the early 1900s and in 2011 was redesigned into the sprawling exhibition park it is today.
Markets are a big thing in Taiwan and farmers markets are also becoming more and more popular as local farmers and organic food startups are getting their names out there.
Yuanshan Farmers Market is located just off the Yuanshan MRT station and it is open every weekend. This large market is under the high, elevated, outdoor ceiling of the Taipei Expo Park and brings a large crowd every weekend.
At the market one can find fresh produce, local snacks to eat, cookware, artisan-made jewelry, and they will often have a stage with music or someone introducing a new product.
Hope Square Farmers Market is a similar spot where you can buy local Taiwan goodies. You can find this market near Shandao Temple MRT Station and is a smaller location than Yuanshan but has a more quaint atmosphere. Locals gather every weekend to see new products being sold and to catch up in the goings-on of the week.
Temples are an integral part of Taiwanese culture. They are scattered throughout the city. Some tucked in small alleyways and others a major prayer spot and tourist location.
Xingtian Temple is located at Xingtian Temple MRT Station. This massive temple has various floors and levels to walk around. The smell of incense fills the air and there will undoubtedly be a crowd of Taiwanese citizens praying for good fortune.
Longshan Temple is one of the more famous temples in Taipei. Like Xingtian Temple, Longshan Temple also has it's own MRT station. It is one of the longest standing temples in northern Taiwan and has withstood numerous natural disasters and bombing raids during World War II.
The temple has since been renovated and now even has its own waterfall. If you have time, try some snake soup in Snake Alley, just a couple blocks from the temple.
Baoan Temple is actually located next to Yuanshan Station, making it a perfect stop after seeing the Fine Arts Museum and stopping by the Yuanshan Farmers Market.
This temple goes on the list because of its title as a UNESCO Asia-Pacific Heritage Award for Cultural Heritage Preservation and its close proximity to the Yuanshan cultural hotspot.
Night
Night markets are one of Taiwan's many specialties. They're rowdy, crowded, lively, noisy, and they're an essential part of a visit to Taiwan.
Shilin Night Market is just off the Jiantan MRT Station (the market is closer to here than Shilin Station) this market is one of the largest in Taipei. Although now slightly more commercialized with many clothing stores, it is still a must-see when in Taipei. The market is so large it provides plenty of things to do and, more importantly, eat.
Raohe Night Market is another large night market located off of Songshan MRT Station. This market is situated directly to the left of the large Ciyou Temple. This market has many of the traditional night market foods that Taiwan is famous for.
Tonghua Night Market is great for its close proximity to Taipei 101. This is also one of the largest night markets located in the eastern shopping district of Taipei.
Re Chao (熱炒) is very authentically Taiwanese. Re Chao's are restaurants where you sit around a round rotating table and order $NT100+ dishes for everyone to share.
Re Chao is all about sharing dishes with your friends and family and it is a very traditional part of Taiwanese and Chinese culture. In addition to ordering plenty of delicious Taiwanese dishes, Re Chao is also known for drinking while you eat. So make sure you have a few bottles of Taiwan Beer!
Re Chao restaurants are relatively easy to find. The most famous street for Re Chao, however, is Section 1 Chang'an East Road. This street is lined with a dozen Re Chao stores. All you need to do is find the rowdiest one – that's how you know it's good.
Conclusion
These activities can be done in any order and are not the only active things to do in Taipei; however, I hope this can start to give you an idea of the opportunities that are before you when coming to Taipei.
It's also best to pick and choose from a variety of activities that will give you the best overall idea of what Taipei is like as a whole. Be adventurous with Taipei, it gives you plenty of opportunities to do so!
Are you a culture vulture? Have you been to Taiwan and experienced the culture here? Do you have anything to add? We would love to hear from you. Let us know in the comments section below.