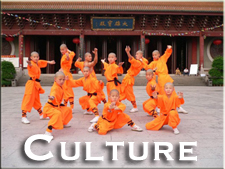 Hong Kong territory is occupied by an estimated population of 7.15 million, in 2012, with 95% Chinese and 5% other.
The territory is known to be one of the most densely populated areas with 6,620 people per square kilometer.
The culture of Hong Kong is best described as a mix of Chinese culture and British colonialism.
In Hong Kong, the family is viewed as a unit, so each individual can influence another's perspective of the family. An individual's position is based on the teachings of Confucius, behaviors and ethics obligations based upon a relationship. This philosophy stresses duty, loyalty, honour, filial piety, respect for age and seniority, and sincerity. When interacting with one another, the people of Hong Kong have minimal personal space, however they are uncomfortable with body contact.
Gifts are an important part of the culture as it builds and maintains relationships. The most common gift is an even amount of money in a red envelope.
Hong Kong is one of the most important international finance and business centers in the world. It is a territory with a large population governed by a 'one country, two systems policy'. The highly educated population and diverse business activities influence the culture to be a multicultural state. The culture is a mixture of eastern and western culture, traditional and modern, old and new merged together to create a distinct culture to set the territory apart from the world – seen by the tourism board as Asia's World City.
[custom_button text="Apply Now!" title="Now Accepting Applications for English Teaching Jobs in Hong Kong!" url="http://jobs.reachtoteachrecruiting.com/apply/txBXrz/Teach-Young-Learners-In-Hong-Kong-No-Experience-Required.html" size="x-large" bg_color="#073e72″ text_color="#FFFFFF" align="middle" target="_self"]
Additional resources: