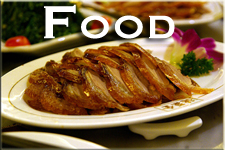 Simply put, the food in Hong Kong is nothing short of amazing. You'll be hard-pressed to find better food elsewhere in Asia, although Taiwan and Singapore come highly ranked for their food cultures as well.
Hong Kong is mainly influenced by Cantonese food and Western cuisine. It's normal in Hong Kong to eat five times a day. Furthermore, portion sizes, compared to international standards, are smaller.
Eating out in Hong Kong is a national pastime. You'll find a wide area of domestic and international cuisines to choose from, including familiar fast food chains like McDonald's and KFC.
Hong Kong has an excellent reputation for its street food, and there are more Michelin Star 1 restaurants in Hong Kong than any other country in Asia.
Snake soup is a popular dish in Hong Kong. It's considered a delicacy, and it is also believed to ward off bad energy. A recommended place to eat this delicacy is at Ser Wong Fun (Theguardian.com). It is also customary to pick out your own snake or your own fish if you are eating fish.
Related Articles:
Top 10 Dishes to Try in Hong Kong on The Guardian
If you liked this article, please share!