LEAD YOUR EMPIRE OF YOUNG SCHOLARS WITH
KID CASTLE CHINA 
With over 20 years of experience in the ESL industry in Asia, Kid Castle is a leader in English language education for non-native learners.
Kid Castle strives to provide the best working environment possible for its ESL teachers with an emphasis on effective teamwork, quality training and utilization of cumulative experience
in the realm of TESOL and TEFL education.
Although it began with the opening of a single school back in 1986, Kid Castle has steadily expanded across China and Taiwan with more than 400 locations in both places. Kid Castle also provides educational materials such as textbooks, comprehensive curricula and many other ESL teaching resources to over 7,000 different schools.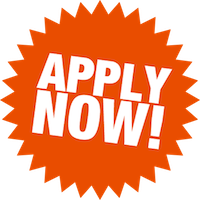 We will consider your application for all Kid Castle locations.
You can confirm your location preference
in the interview process.

Kid Castle Locations
Changchun, Chengdu, Chongqing, Hefei, Nanjing, Shanghai, Tianjin, Xi'an, XiaoShan, Zhenjiang
Click on a city name to view our City Guide

The Kid Castle Philosophy: Respect, Sharing, Atmosphere
Kid Castle places a great emphasis on teamwork between its ESL teachers and other staff. As expected within a learning environment, Kid Castle believes that learning from each other is the best way to progress both individually and collectively. They value teacher feedback and use it constructively in order to make positive changes for the progress of the company.
Respect: In order to uphold a positive work environment, respect must be expressed by all members. Kid Castle seeks to create a happy working environment among all members (teachers, students and all other staff) and many foreign teachers typically become good friends with their co-teachers and other co-workers.
With a large portion of ESL teachers staying for three or more years, time allows for the fostering of these quality relationships. The opportunity for advancement is also present, as those teachers who prove their talent and exude professionalism are subsequently promoted to head teacher.
Sharing: Chinese culture is both friendly and generous by nature. It is a common tendency among Kid Castle staff members to bring a local delicacy with them to work so that they may share it among the rest of the staff.
Special events such as the Moon Festival and Dragon Boat Festival will prompt colleagues with the desire to have you try local treats like moon cakes and "zhong zi" (a type of rice dumpling). It is also very common for a school to offer a free lunch to those teachers who work both mornings and afternoons.
Atmosphere: A warm reception can go a long way. Each branch employs staff who work the reception desk to welcome students and teachers as they arrive for the start of the school day.
Regardless what class you teach, all students will greet you cheerfully as you go about your day. The energy and excitement of the students will make each work day a great one.
Kid Castle Classes
While the class schedule of each school will differ slightly, the standard full-time schedule consists of about 30 hours per week.
Approximately 20 of these hours are teaching or classroom hours, while about 10 are reserved for preparation or administrative office hours. There are three different programs that are offered by Kid Castle for their students:
• Preschool Program (ages 3 to 6), classes in the morning
• After School Program (ages 3 to 15), classes in the afternoon and evening
• Language School Program (ages 9 to 13), classes in the afternoon and evening
Kid Castle provides a comprehensive curriculum to its ESL teachers, but they also expect them to utilize their office hours. English teachers should use this time to prepare for classes, meet with co-workers concerning classes and student progress, and for the grading of homework and tests.
With Kid Castle, you are guaranteed a stable job with a stable income that is always paid on time. You'll receive great teacher training, meet friends and create life-long memories. You cannot go wrong with Kid Castle!
Please share!