2016 Open Featured Positions – APPLY BELOW
SAT Teachers Needed in Causeway Bay, Hong Kong. Earn Up To 27,000HKD Per Month
---
Teach English in Hong Kong through Reach To Teach Recruiting!
Teaching English in Hong Kong is the perfect opportunity for you if you're looking to immerse yourself in a culture that blends Eastern and Western ideals beautifully. Reach To Teach currently works with several reputable schools in Hong Kong offering ESL teaching positions.
You'll earn a competitive salary in Hong Kong that will allow you to live a comfortable lifestyle, experience an incredible way of life, and save money. There is no better time to teach and live in Hong Kong.
Young Learner Teaching Opportunities in Hong Kong
The diverse and interesting experience that awaits you in Hong Kong will have both rewards and challenges. As one of the most cosmopolitan areas in Asia, you'll not only have the opportunity to develop new friendships with the friendly people of Hong Kong, but you'll also grow as a teacher, polish your Chinese language skills, and learn about the Chinese perspective on world issues and politics.
Although development has occurred at a fast rate throughout Hong Kong, you'll still find evidence of its ancient and diverse culture all around you. Not to mention the food! Hong Kong has an excellent reputation for having some of the very best street food in Asia, and we here at Reach To Teach all heartily agree. Most people also don't think of Hong Kong as a beach destination, but you might be surprised to know that the area is littered with beaches, island getaways and stunning hiking trails all waiting to be discovered. We guarantee that you will have the adventure of a lifetime while teaching English in Hong Kong.
Grant Glander - 2014 - An American Teacher in Hong Kong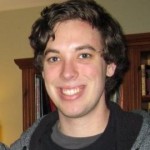 I would like to give you an overdue thank you. You guys paired me up with a great company and I have enjoyed every day that I have been here in Hong Kong. My training went well and I now have a full schedule at the school Carrie placed me at. Obviously some things were a bit of a shock (mainly room size), but I've adjusted pretty quickly. Thank you!
Reach To Teach works with a number of reputable private schools that are located throughout Hong Kong. You will be teaching with a number of other foreign English teachers, hailing from all corners of the earth. ESL teachers interested in teaching English in Hong Kong must meet the following requirements laid out by our schools and the Hong Kong government:
To teach English in Hong Kong you must:
Have a full university degree
You must be a native English speaker from one of the following countries: Canada, USA, Australia, England, New Zealand, or South Africa.
Be between 23 and 40 years of age (Please note that we ourselves have no age restriction and we promote equal opportunities. However, we are not a school or an employer – and it is the schools and the Hong Kong government that ultimately decide who they hire.)
Have two years of work experience post graduation
Teaching experience is preferred, but not required
You MUST have a 120-hour TEFL certification
You must commit to a one-year contract.
Typical Job Duties of an English Teacher in Hong Kong
While teaching English in Hong Kong, your ESL job duties will include the following:
25-30 teaching hours per week
10-15 office hours per week.
Maintain a positive relationship with managers, co-workers, students and parents.
When students fall behind, teachers are expected to come up with solutions for helping the student succeed.
Teacher training is also provided and your school will have materials for use during ESL lesson preparation
At first glance, teaching young learners English in Hong Kong may not seem like a particularly demanding job. However, being in front of a classroom full of children between the ages of 3 and 12 years of age can be a real challenge. It takes careful preparation and real caring for your students.
Teaching English is an important responsibility. On a day-to-day basis a teacher's job includes preparing proper lesson plans. An active and interesting classroom atmosphere is always encouraged! In addition to time spent in the classroom you will administer tests, grade papers and participate in school meetings with your co-teachers.
The Benefits of Teaching English in Hong Kong
From the moment you land in Hong Kong, your host school will do everything in their power to help you adjust to life in your new home. We are proud to say that our schools in Hong Kong have an excellent on boarding process that will allow you to settle into your new home and new classroom within a matter of weeks.
The benefits of teaching English in Hong Kong include:
A monthly salary of 20,000HKD+ per month.
Your school covers the cost of your work permit and visa.
5-day workweek. You will have Sunday off and one other day during the week. (English centers are open Monday through Saturday from 9:30am to 11:30am and 1:30pm to 7:30pm. During July and August, you will have the same work day, but your lunch break is shortened to one hour.)
9-12 paid holidays per year
16-17 paid public holidays per year
4 paid sick days per year
Two weeks of formal training
Contract renewal bonus for teachers who decide to stay on for a second year.
Healthcare is provided
Low rate of income tax. 5-17% Most teachers pay less than 2,000HKD per year.
Reach To Teach is partnered with schools that are based in and around Hong Kong Island, Kowloon, and the New Territories. Our schools cater to students between the ages of 3 and 12. Classrooms are beautiful and fully equipped with plenty of teaching aids. You will teach a well-structured American English curriculum and enjoy a low teacher to student ratio with no more than 10 students per class.
Teaching destinations in Hong Kong include Causeway Bay and Wah Fu on Hong Kong Island, Kowloon Tong, Lok Fu, Sham Shui Po, and Shatin in Kowloon; and Siu Hong, Tuen Mun and Yuen Long in the New Territories. The availability of these locations depends greatly on your teaching experience and qualifications.
Experienced teachers are more apt to be placed in and around Hong Kong Island, while less experienced teachers may be placed in the surrounding areas of the island. With that said, these rules are not set in stone, as the time of year that you decide to begin your new teaching adventure may also weigh on where your school will place you. Rest assured that your new school will be clean, safe and beautiful, and you will have other foreign English teachers there to depend on.
Getting Your Visa for Hong Kong
The visa process for Hong Kong is extremely fast and easy. You will fly to Hong Kong and enter on a landing visa, which will be converted to a proper work permit by your school. In order to obtain a working visa for Hong Kong, you must complete some forms and send scans of your documents to Hong Kong before your arrival. Reach To Teach will guide and assist you through this process.

Get English Teaching Job Advice from the Experts!
At Reach To Teach, we support you throughout your year (or more!) teaching ESL. Hong Kong is one of the most challenging, yet rewarding countries in which to teach English in Asia.
We will always do our best to assist you in any way possible during your experience teaching English abroad in Hong Kong!