Interview with Andrew Gordon – Teaching at a Taiwan Public School

Today's interview answers questions about teaching in Taiwan's public school system. We'd like to introduce you to Andrew Gordon, a Reach To Teach teacher who has been teaching at a Taipei public school since late 2012. Suffice to say, Andrew loves his job! 
Andrew, thanks for being with us today. Let's start with a brief introduction so our readers can get to know you.
Hello everyone, I am Andrew Gordon. I'm a 33 year old Canadian enjoying my sixth year of life in Asia. I love to travel, enjoy great beers and food, and I have a serious addiction to sports. Lucky for me, I'm able to enjoy all these things while still saving money and paying off school debt here in Asia.
You've taught in South Korea and Taiwan. What can you tell us about your decision to teach abroad?
Before teaching in Taiwan, I taught in South Korea for just over three years starting back in 2006. I'm currently on my third contract in Taiwan.
The decision to teach abroad came after university when I realized the job market in Canada just wasn't going to provide me with what I wanted. I had plenty of school debt and the reality was that I just wasn't going to get a job and be able to save money to pay that debt off any time soon.
I had a friend who had just finished his first year in South Korea and was trying to recruit me, and another friend who was on her way. Growing up I had always thought I would like to be a teacher, and this gave me an opportunity to also travel and save money while doing this. Best decision of my life.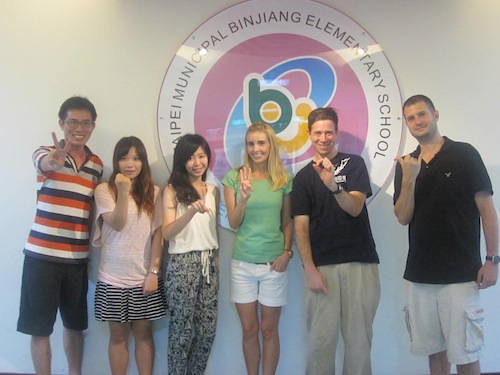 Can you tell us a little about the benefits of teaching within the public school system in Taiwan?
I currently work at a public school in Taipei and the working conditions and benefits are fantastic. The number of Taipei public school positions has expanded in recent years as the government of Taipei has reached its goal of having an English village in all twelve districts.
In addition, more and more public schools in Taiwan are now hiring native speakers to help teach English within their own school curriculum. While there are some growing pains at some of the newer schools, I would still recommend that certified teachers seriously consider this program.
To begin with, the benefits are fantastic for Taiwan. You will receive round-trip flights to and from your home country, a housing stipend, a one month salary bonus, generous vacation time that includes personal and sick days, and a schedule that isn't too demanding.
My experience has been nothing short of spectacular and I have no plans to leave this job any time soon. Most teachers stay multiple years in this program.
What kind of advice would you give to teachers who are interested in teaching at a public school in Taiwan?
The advice I would give to teachers considering this program is to get in touch with Reach to Teach and don't be afraid to ask questions. They can answer your questions or connect you with someone like myself who is currently working within the public school system.
Whether you are thinking about teaching in Asia for the first time, or perhaps want to compare your experience in another country to what it might be in Taiwan, there are people available to help answer your questions.
There isn't a lot of accurate information on the Internet about teaching at public schools in Taiwan, so don't be afraid to get in touch!
Are there any things that new teachers should look out for or expect from teaching within the public school system in Taiwan? 
With regards to your expectations, I think you should anticipate some growing pains.
My school has been running their English Village for over 10 years, but many schools are just getting started with their English Village program.
This shouldn't necessarily be looked at as a negative though.
This will give you a chance to help develop the curriculum or provide some input in to how things could improve.
That being said, you should expect friendly co-workers, students excited to have a native English speaker in their school, and a job that isn't too demanding, but will still provide you with a lot of personal satisfaction.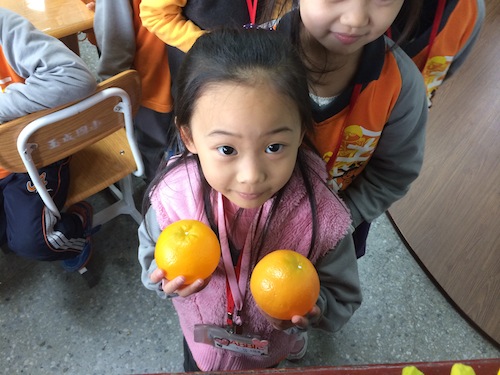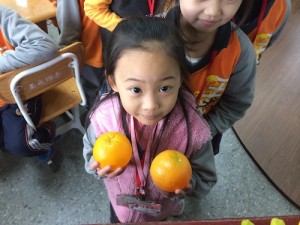 What do you love most about Taiwan? 
It is hard to list the things I love about Taiwan because there are just so many. I think that there are also a lot of things that I just take for granted after being here that I don't even think of.
Simply put, Taiwan is paradise.
For myself, there are basketball courts all over the city and many great places to go exercise whether you like to hike, bike, or walk. You can get food from any part of the world easily in Taipei and the price is quite reasonable.
If you are a thirsty traveler, you can conveniently go into a 7-11 and grab domestic or imported beers or go to a foreign pub and find some fantastic craft beers that are now making their way into the country.
The social life here is amazing, and the local people have to be some of the nicest people in the world. If you have trouble making friends, you can easily join one of the Reach to Teach events and meet some great people.
Being that Taiwan is a small country, day trips or weekend trips to any part of the country can be done with relative ease. There is something for everyone here.
Is there anything else you'd like our readers to know about? 
For the Reach to Teach readers out there, I think my overall advice would be to give Taiwan a try.
For some reason, Taiwan seems to be off the beaten path when people think of travelling in Asia. I have had six long-term expats visit me from South Korea over the past couple years and each one came away saying they absolutely loved the place.
Taiwan is also a great location from which to base your travels if you are looking to explore other parts of Asia. I have yet to meet a person who left Taiwan saying they regretted the decision to move here.
Thanks very much, Andrew! You've offered some really great insight here, and we appreciate your support, as always!
If you're interested in teaching at a Taiwan public school, please apply with Reach To Teach today. We offer many excellent public school positions in Taiwan throughout the year. Our biggest recruitment months for Taiwan public schools are January, February and August.