Weekend Travel in Korea

Weekend travel in Korea is something that many foreigners engage in regularly for a number of different reasons. Mainly because of how easy and cheap it is to do, but also because of the many great things to see here. 
South Korea, lodged between the two global powerhouses of China and Japan, is sometimes an overlooked territory for westerners. Maybe it's North Korea's infamy that causes us to forget about the southern half of the peninsula, which is a thriving powerhouse of its own.
Some Facts
It's a bit mind-numbing to think that this country is only about the same size as the U.S. state of Indiana. It just seems so vast and varied with its different provinces which boast their own special allure.
Did you know that Korea has 50 million inhabitants? For close reference, Indiana only has 6.5 million. Remember, they are basically the same size! What makes this statistic even more tremendous is the fact the Korea's surface is 70% mountains.
I don't know what mountains, if any, Indiana has, but I know for a fact it isn't in the ballpark of that number. Within this 30% of habitable land, housing 50 million people, is a country full of sights and adventure for you to explore weekly.
Affordability of transportation
The cost of travel in Korea is quite affordable and makes it possible for you to travel weekly. You have options too: bus, train or plane. As for the latter, pretty much every major city has an airport; but, this is a method that's almost pointless within the country and you won't do it.
From top (Seoul) to bottom (Busan) is only 5 hours by bus and 2.5 by KTX (Korea's express train). They're both comfortable, affordable and not that time consuming.  If you don't mind longer travel, buses are the cheapest way to go.
I go from Gwangju to Seoul (3 hours) and it costs me $15. Conversely, the KTX can get me there in almost half the time, while still not breaking the bank at $45. That's pretty much the ratio between the two in most long distance travel throughout the country.
You'll even have those weird instances where the KTX is only $1-$2 more than the bus. Obviously, you jump on those when you see them! Whatever the cost, it's all really doable on a teaching salary.
Traveling Korea
During my 7 months teaching in Korea I've been to 12 cities and 2 islands. These numbers truly could've been higher, but I 've enjoyed many weekends spent home exploring my own city.
The country does offer a great deal to see, though. There are several islands, east, west or south, that are good for visiting at different points in the year. You may even get lucky and have your own private beach for the weekend as tourist season declines.
For more of a contrasting atmosphere, Busan is a city built on the sea with skyscrapers providing a cool backdrop. If mountains are more of your thing, the northern region provides some of the best. Notably, Seoraksan or in the Gangwon province, where I've seen the most stunning mountain ranges so far.
An extremely popular destination for Koreans and other Asians alike is Jeju-do, or Jeju Island. It's so popular that flights and cruises get completely booked during the warmer months. Mountains, beaches, volcanoes, waterfalls, city-life, it's all there in Jeju. You'll feel like you're in Korea but away from Korea at the same time.
Alas, there's the bustling city of Seoul where you can enjoy a mixture of Korea's old and modern culture, foreign cuisine, and the city's various culture districts.
These are only some of my personal highlights, which will be different than another's as traveling Korea provides unique individual experiences. All of these opportunities are afforded to me through the fortune of living here! It's an enriching feeling and has built my appreciation more for the country.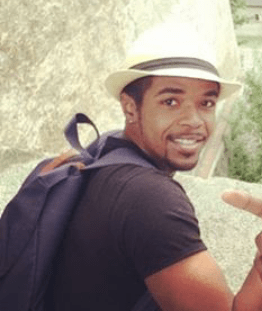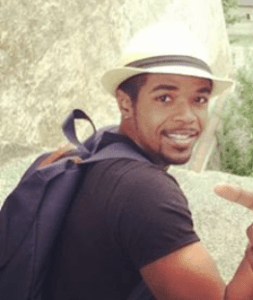 Kenneth is a Travel and Teaching Blogger. Kenneth began his ESL teaching adventure in Prague, Czech Republic before his far east journey to the ROK (Republic of Korea), better known as, South Korea. You can call him an avid traveler or a dedicated teacher, but the title he's most proud of is "Bonafide Foodie." Always seeking the signature tastes of other cultures is a true passion, and he's got pictures to prove it. Ultimately, however, Kenneth's main goal is to share those real personal teaching and travel experiences that YOU can relate to.